We're excited to welcome you to swim lessons, instructional sports, dance classes, and more.
Your health and well-being is our number one priority, and we're taking precautions to make sure you feel comfortable and cared for in our programs and classes. Learn more about our health protocols and what to bring.
---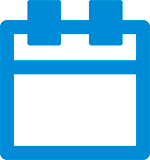 The Summer session is from July 5 - August 29, 2021.
This year we are offering more class options than ever to fit your summer schedule! Try our 8-week or 4-week summer sessions. Member registration opens on June 19. Registration for community members opens on June 26. Not a member? Join today for early access and discounts!
---
What You Need to Know
What to Bring
A mask. You'll need to wear it properly at all times. Per state guidelines, bandanas, buffs, and gaiters are not acceptable face coverings. All children over the age of 2 will be required to wear a mask. We'll be wearing masks too for your protection! 
 
Please bring your own basketballs, mats, towels and other necessities whenever possible. For classes that use art supplies, each participant will be provided with their own individual supplies.
New Health Protocols
Health Screenings: Please stay home if you're sick. All participants have their temperature checked at the door, and review and acknowledge a Health Declaration before class.
 
Reduced Capacity: We've reduced our capacities to follow government guidelines, so class sizes are smaller.
 
Cleaning: YMCA staff will be wiping down equipment before, during, and after class, and if it can't be cleaned, it won't be used. 
 
Locker Room Updates: Locker rooms are open for changing but the steam rooms and saunas are still closed. Per state guidelines, hair dryers are not available, and please don't bring your own.