We're so excited to welcome you to swim lessons, instructional sports, and more. 
Your health and well-being are the YMCA's number one priority. We're taking precautions to make sure you feel comfortable and cared for in our programs and classes. Learn more >
What You Need to Know
New Health Protocols
Mandatory Vaccinations: As you may know, Mayor de Blasio recently announced that all employees, members, and customers of gyms will be required to provide proof of vaccination in order to enter these facilities. To comply with New York City's mandate, the Y will require all members and program participants 12 and older - as well as individuals who drop them off and pick them up - to demonstrate proof of vaccination. 
 
Mask Policy For the protection of our Y community, masks are required for unvaccinated persons aged 2 and older and are strongly recommended by the CDC for those who are vaccinated.  
 
Cleaning: YMCA staff will be wiping down equipment before, during, and after use. 
 
Locker Room Updates: Locker rooms are open. Steam rooms, saunas, and towels are not available. 
---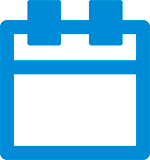 Fall Programming is from November 1st - December 26th!
Member registration opens October 16th and community registration opens October 23rd!  
Session availability varies by branch location. Explore your branch offerings today and Join the Y today for early access and discounts!
---
Instructional Sports & Dance
Basketball Clinic, Ages 3-12
A clinic that will allow young people to develop their basketball skill while building relationships.  The clinic will not include physical contact.  Please choose the offering according to skill level – beginner, intermediate and advanced. Bring your own basketball with your name on it, filled water bottle and towel (optional).  We will provide basketballs for those who do not have their own. All programs will be modified to allow for additional safety precautions including ensuring social distancing as appropriate.
An energetic program that emphasizes teamwork and positivity through exercises designed to familiarize young players with the game of soccer with age-appropriate teaching tools and drills.
Quickstart Tennis, Ages 6-12
This is an introductory clinic focused on building foundations of tennis skill and technique through individual drills and instruction.
Swim Lessons, Parent & Child
Water Discovery, Ages 6-36 Months
Class length: 30 minutes
Qualification: None needed
Adult participation: One parent or guardian per child must be in the pool for each lesson
The class introduces infants and toddlers to the aquatic environment through exploration.
Water Exploration, Ages 18-36 Months
Class length: 30 minutes
Qualification: Child is comfortable in the water or child has taken Stage A Water Discovery
Adult participation: One parent or guardian per child must be in the pool for each lesson
Focuses on exploring body positions, blowing bubbles, and fundamental safety and aquatic skills.