We're so excited to welcome you to dance classes, instructional sports, and more. 
Your health and well-being is the YMCA's number one priority. We're taking precautions to make sure you feel comfortable and cared for in our programs and classes. Learn more >
---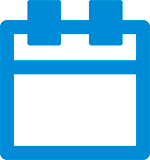 The Winter session, featuring eight weeks of classes, is from Jan 4 - Feb 28, 2021.
Member registration opens on Dec 12. Registration for community members opens on Dec 19.
---
Instructional Sports & Dance
Ready, Set Science, Ages 3-4
From erupting volcanoes to experimenting with matter in different forms, this class invites children to explore the wonders of science! Your child will be able to test his or her own scientific theories and engage in experiments expanding their knowledge and interests.