At the Y, kids of all ages can develop their skills, make new friends, and become empowered in youth programs.
---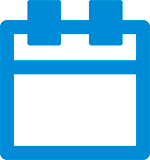 Summer Programming is from July 4 - August 28!
Member registration opens Saturday, June 18th and community registration opens Saturday, June 25th! Session availability varies by branch location. Explore your branch offerings today and Join the Y today for early access and discounts!
---
Basketball
5-6 years & 7-12 years
Each class will incorporate instruction and fundamental skill development. Your child will develop skills in dribbling, shooting, passing and throwing.
Karate
4-9 years & 10-17 years
Karate class promotes a greater appreciation for self-control and mental awareness as well as physical fitness and a practical method of self-defense. Tour children will train in the fundamentals of Karate will be focusing range of motion, balance, endurance, stamina, flexibility, most importantly coordination, and centering oneself.