At the Y, kids of all ages can learn to dance or play a sport, develop their skills, make new friends, and become empowered in youth programs.
---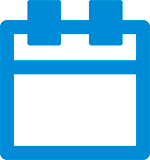 Fall Programming is from November 1st - December 26th!
Member registration opens October 16th and community registration opens October 23rd!  
Session availability varies by branch location. Explore your branch offerings today and Join the Y today for early access and discounts!
---
Tiny Toes Ballet
2-4 years
Children will learn the fundamentals of ballet through awareness of body movement and creativity. While participating in exercise and dance sequences, participants will learn coordination and explore various levels of movement that will develop strength.
---
Beginner Ballet 
5-12 years
This class will encourage imagination, creativity, musicality, and graceful movement. Participants are taught basic ballet positions and movement while learning class etiquette and how to follow instructions in an enjoyable environment.
6-17 years
This is a high energy class that teaches traditional African dance. The class will focus on the regions of West Africa, the Caribbean & the African Diaspora. Participants will be educated about African culture and dance along with the rhythm of the Djembe drum and a variety of other African instruments.
8-12 years
Learn the basic way to use your body in ways that encourage many different stylistic techniques. A high energy course highlighting the basics of hip hop and funk with basic moves linked together into a progressive routine taught to a compilation of popular hip hop and R&B music.
Ages 6+
Group piano lessons provide age appropriate instruction while also developing listening skills. Skills focus on keyboard techniques, pitch matching, rhythm, music theory and music appreciation. Individual keyboards will be provided for use during class.