At the Y, teens can work on leadership skills, prep for college, play a sport, and give back through programs designed for them. We're committed to empowering youth around New York City. Teen Leadership and College Readiness Programs are free to qualified students
To learn more about Teen Programs, contact your local Y.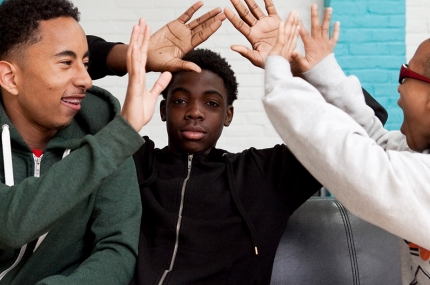 Teen Centers around the city provide young people with a safe space to socialize, seek support, and participate in activities that prepare them for higher education and success as an adult. Teen Center programs are free thanks to the generous donor support from the Y's Annual Campaign.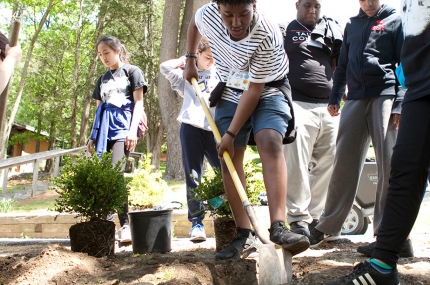 Leaders and Junior Leaders Clubs
Tomorrow's leaders can get started in our leadership incubation program. These clubs give teens the opportunity to improve their leadership and social skills, while giving back to the community.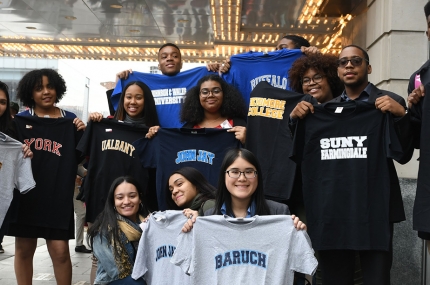 Rowe Scholars helps students and their parents realize that college is a real and attainable option. The programs serves students enrolled in grades 6-12, offering continued support throughout college and beyond.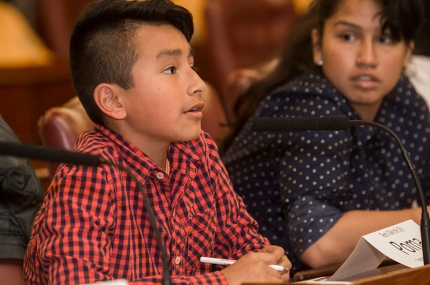 Teens Take the City is a dynamic leadership development program that offers NYC teens the opportunity to roll up their sleeves and get involved in issues affecting them and their community.
YMCA Global Teens is a leadership development and service learning program that engages teens in a year-long empowering international experience culminating with a summer service abroad experience.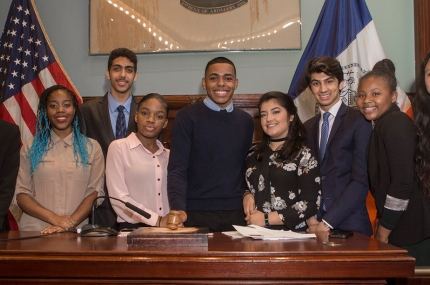 Youth & Government lets young people experience how our nation's democratic process works from the inside out. Starting with issues that stir their passions, teens learn to debate public policy, write legislation and (simulate) taking over the State Legislature in Albany.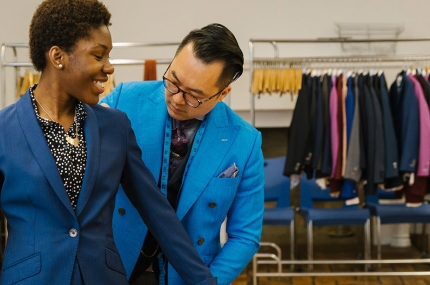 A career development program that provides 10th-12th grades with an opportunity to gain job readiness through a 12-week workshop series. Subsequently, teens get placed at an internship for 3 months. Participants in this program receive a stipend for completing the program.