At the Y, teens can work on leadership skills, prep for college, play a sport, and give back through programs designed for them. We're committed to empowering youth around New York City. Teen Leadership and College Readiness Programs are free to qualified students, thanks to the generosity of our donors and community partners.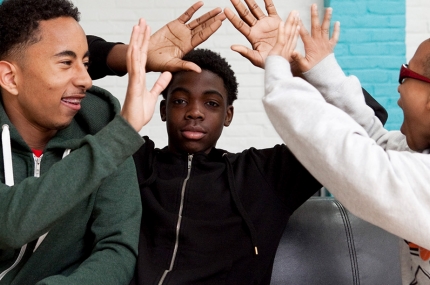 Teen Centers around the city provide young people with a safe space to socialize, seek support and engage in youth centered activities that prepare them for success as an adult. Teen Centers are open to all youth from local communities ages 11-19. groups.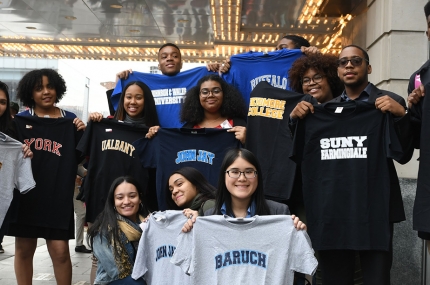 Y Rowe Scholars helps students and their parents realize that college is an attainable option. The program serves students enrolled in grades 6-12, offering continued support throughout college and beyond.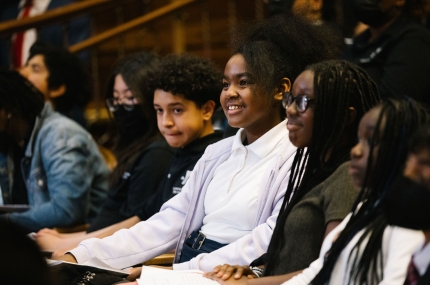 Teens Take the City is a civic engagement program focused specifically on NYC government and fostering policy development and presentation skills to build thoughtful, community leaders of tomorrow, today!
Y Leaders Club is a safe place where teens from all over the city can come and simply be themselves. Our goal is to challenge teens to serve the community, and to help them grow in who they are, into who they hope to be, and lead those around them.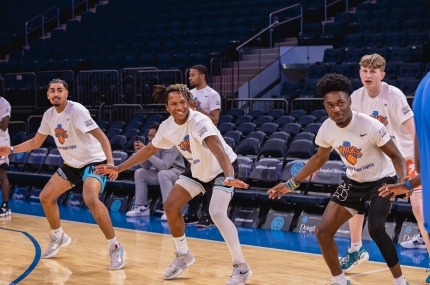 Saturday Night Lights (SNL) is a youth development and violence prevention program that is aimed to provide free high-quality sports and fitness activity for youth ages 11-18. Saturday Night Lights in provided in partnership and funded by the Division of Youth and Community Development.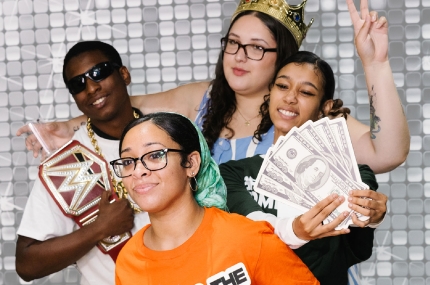 Teen Night Out (TNO) is a new comprehensive youth development program offering free, fun, high-quality and youth-informed workshops, activities, and class options for youth ages 13-18 years old.