At the Y, kids can learn to play a sport, develop their skills, make new friends, and become empowered in youth sports programs.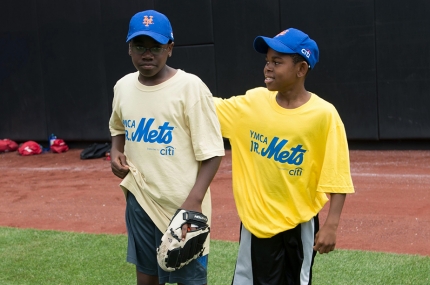 Baseball
A comprehensive program with an emphasis of both the development of athletic and social skills, teamwork, sportsmanship and positive competition in a fun environment.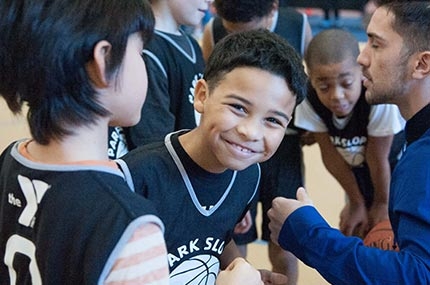 Basketball
Learn and master the basics of passing, dribbling and shooting and practice your offense and defense in fun scrimmages.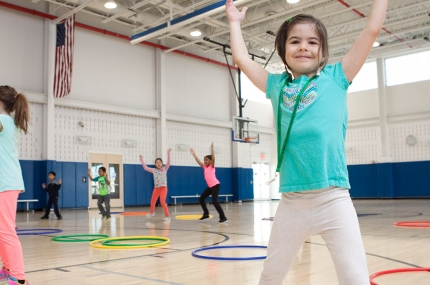 Cheerleading
This class is designed to cover beginner skills. Students will work on proper jump technique, strengthening coordination, and basic jump skills. Emphasis is on motion placement and beginning cheers.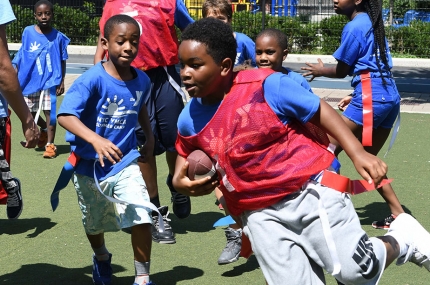 Flag Football
Participants will learn the fundamentals of football, the rules of the game, good sportsmanship, as well as healthy lifestyle habits.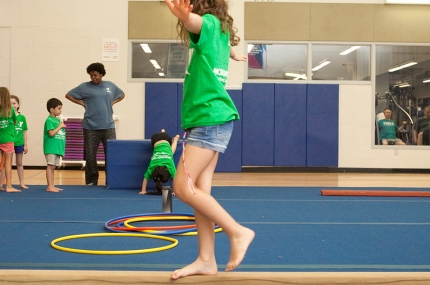 Gymnastics
Each level of our progressive program is geared to advance gymnasts in safe, consistent and productive progressions. The program teaches safety awareness, body awareness, values education and skills instruction with safety as our #1 concern.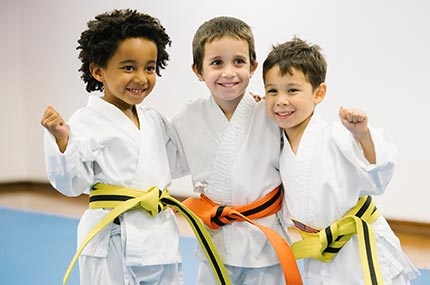 Karate
Our progressive karate program teaches physical education, self-defense, and meditation. Regular participation in this program develops strength, agility, flexibility and coordination as well as focus and peace of mind.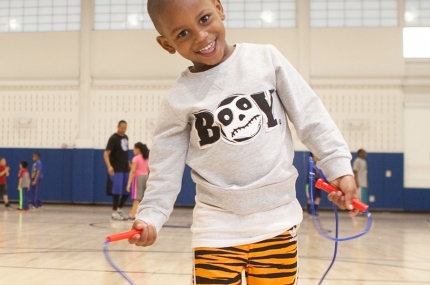 Kidsercise
This children's fitness class incorporates components of a not-so-typical gym class for children ages 5-12.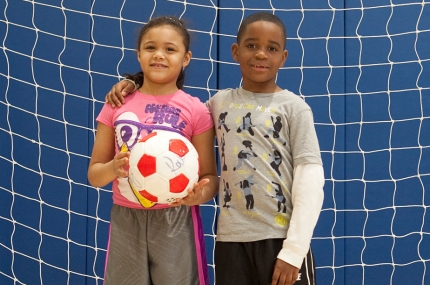 Soccer
Our soccer classes, for toddlers through teenagers, teach skills, improve coordination, and encourage fair play, positive attitude, and teamwork.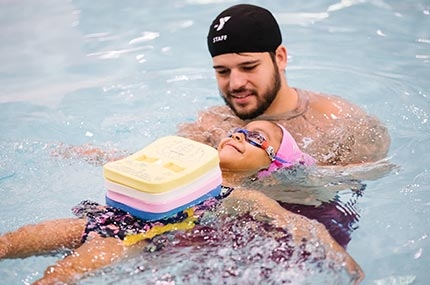 Swim Lessons
Children learn water safety, basic swimming competency, and progress through levels as they develop skills.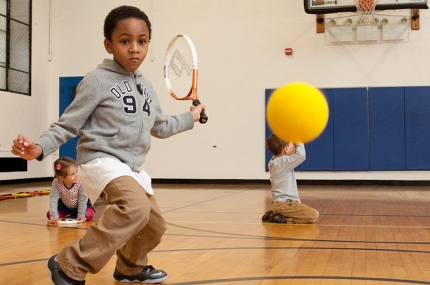 Tennis
Young kids learn to play with kid-sized racquets, slower and lower-bouncing balls, and older students are taught fundamental and advanced techniques of groundstroke, volley, and overhead strokes.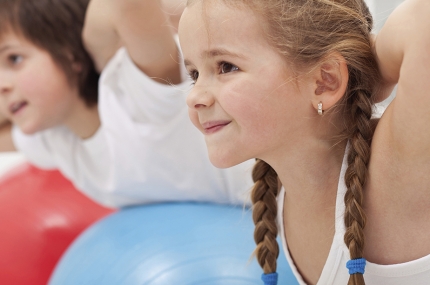 Yoga for Kids
Our yoga program focuses on appropriate poses and breathing technique, and is a great introduction to the mind-body-spirit aspect of exercise to develop focus and relaxation.