We're so excited to welcome you to swim lessons, instructional sports, and more. 
Your health and well-being is the YMCA's number one priority. We're taking precautions to make sure you feel comfortable and cared for in our programs and classes. Learn more >
---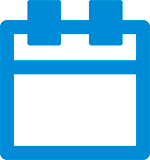 The Winter session, featuring eight weeks of classes, is from Jan 4 - Feb 28, 2021.
Member registration opens on Dec 12. Registration for community members opens on Dec 19.
---
Instructional Sports & Dance
Aqua Conditioning, Ages 12-17
Student must have successfully completed stage 6. The program focuses on continuing to build endurance and stroke technique on all major competitive strokes and encourages swimming as a part of a healthy lifestyle.