We're so excited to welcome you to swim lessons, instructional sports, and more. 
Your health and well-being is the YMCA's number one priority. We're taking precautions to make sure you feel comfortable and cared for in our programs and classes. Learn more >
---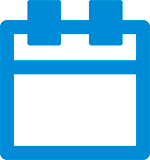 The Winter session, featuring eight weeks of classes, is from Jan 4 - Feb 28, 2021.
Member registration opens on Dec 12. Registration for community members opens on Dec 19.
---
Registration required for each 30 minute session; $20 per session for members, $25 per session for non-members. Make your selections for the month of January!
Join us for a 30-minute lap swim session, one swimmer per lane. Please remember to bring your own towel, swim cap and filled water bottle. Locker rooms are available for showering and changing. Please wear your mask at all times except when you are showering or swimming. Hooks will be available outside the shower and on the pool deck to hang your mask. Please arrive at the swim check-in area no more than 5 minutes prior to your assigned swim time. You will be assigned a lane at check-in. The duration of your swim reservation includes entering and exiting the pool. Please exit the pool swiftly when advised by the lifeguard, take your belongings, and move toward the pool exit.