Our classes for babies, toddlers, and school-aged kids, include the arts, math, science, and much more.
---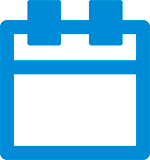 Fall II Programming is from October 30 - December 24!
Member registration opens Saturday, October 14 and community registration opens Saturday, October 21. Session availability varies by branch location. Explore your branch offerings today and Join the Y today for early access and discounts!
---
Our Art & Play class covers five basic art areas: collage, painting, drawing, print-making, and construction. The children experience the art materials at their own pace. Our instructors use materials that are satisfying to the eye and stimulating to the touch. The instructor's philosophy is that it is the process, not the finished product that is important when tapping into the child's creative spirit.
Ages 2-4
Ready, Set, Science, Ages 2-4
This program introduces your child into a classroom setting where they can experience science concepts. Children explore science concepts through the use of hands on materials and manipulatives.
Ages 2-4
Music & Movement, Ages 2-4
Enhance your child's development and love of music through song, dance, movement games and instruments. Children will explore movement, melody and rhythm, while learning a wide variety of child friendly songs and dances. These concepts will also nurture their physical and social development. Children sing, listen to stories, play instruments.
 Ages 2-4