Our classes for babies, toddlers, school-aged kids, and teens include sports, dance, cartooning, music lessons, and much more.
---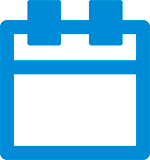 The August summer session is from August 2 - August 29, 2021.
Registration is now open!  Join the Y today for early access and discounts!
August session availability varies by branch location. Explore your branch offerings today!
---
2-3 years
Your child is growing bigger and it may be time to expand their little universe. This 75 minute class is designed to enhance and explore your child's curiosity, as well as develop intellectual, emotional and social skills. Role playing, art, music activities, and manipulative objects provide a challenging environment for your child. The goal of this class is to develop independence and ease first time separation.
3-4 years
Children explore their independence and learn to socialize with their peers in the fun-filled class through exploration, role playing, arts and crafts, and circle time. The objective of the class is for us to help your child learn the necessary skills to succeed in a school setting and ease first time separation.