At the Jamaica Y, kids can learn to dance, play a sport, develop skills, and make new friends. Classes include sewing, drawing, ballet, hip hop, basketball, karate, and more!
---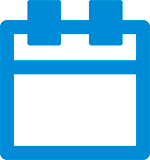 Fall Programming is from November 1st - December 26th!
Member registration opens October 16th and community registration opens October 23rd!  
Session availability varies by branch location. Explore your branch offerings today and Join the Y today for early access and discounts!
---
DANCE
Creative Ballet
Ages 3-5
In this playful and creative ballet class, students learn basic ballet positions, balances, across the floor, and short combinations.
Modern Dance
Ages 5-15
A more relaxed, free style of dance utilizing emotions and moods to design individual steps and movements.
---
ARTS & CRAFTS
Preschool Arts & Crafts
Ages 3-4, plus guardian
Work with your little one to create art! You and your child can build and create together in this creative class for preschoolers.
Arts & Crafts
Ages 5-8
This class combines environmental awareness with creativity of arts and crafts by using recyclable bottles, cans newspapers, cardboard, and other recyclable items to make beautiful works of art. Your child can help save the planet and have fun while making a variety of different projects.
Crocheting
Ages 8+
Looking for a new hobby or to advance your skills? Beginners will learn how to cast on, knit, purl, increase, decrease and sew. You will be introduced to knitting by starting a basic project (hat, scarf, handbag, etc.) Participants may bring their current project or begin a new project. A great way to make holiday gifts with love.
Intro to Drawing
Ages 5-8, 9-13
Students learn and practice the basics of drawing.
---
SPORTS & SWIM
Basketball
Ages 5-8
Kids will learn the game of basketball through age appropriate drills, exercises, and controlled games while developing teamwork and sportsmanship.
Basketball League
The Jamaica Y's Youth Basketball League emphasizes the importance of having fun and playing basketball, while also developing athletic and social skills, improving educational performance and learning about healthy lifestyles.
For more information, please contact Janet Martinez 212-912-2204 or email at mjanet@ymcanyc.org.
Seido Karate
Participants will develop balance, coordination, self confidence and discipline through this martial art form. Classes focus on the development of the youth's positive attitude, behavior and character through building self-esteem and self-discipline while instilling respect for themselves and others.
For more information, please contact Janet Martinez 212-912-2204 or email at mjanet@ymcanyc.org.
Soccer
An energetic program that emphasizes teamwork and positivity through exercises designed to familiarize young players to the game of soccer with age appropriate teaching tools and drills.
For more information, please contact Janet Martinez 212-912-2204 or email at mjanet@ymcanyc.org.
Swim Lessons
Ages 6 months+
The Y has swim classes for all ages and abilities. Find a class that's right for you.