Our classes for kids include dance, crafts, and more.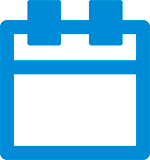 The next eight-week session of classes begins the week of September 3, 2019. Registration opens for YMCA members on August 17, and for community members on August 24.
Arts and Crafts (Parent and Child 6 and Under)
This class combines environmental awareness with creativity of arts & crafts by using recyclable bottles, cans newspapers, cardboard, and other recyclable items to make beautiful works of art. Your child can help save the planet and have fun while making a variety of different projects.
Intro to Drawing (Ages 5-13)
Participants will develop balance, coordination, self confidence and discipline through this martial art form. Classes focus on the development of the youth's positive attitude, behavior and character through building self-esteem and self-discipline while instilling respect for themselves and others.