At the Harlem Y, kids can learn to dance, play a sport, develop their skills, make new friends, and become empowered in youth programs.
---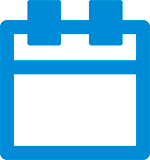 Fall I Programming is from September 5th - October 30th!
Member registration opens Saturday, August 13th and community registration opens Saturday, August 20th! Session availability varies by branch location. Explore your branch offerings today and Join the Y today for early access and discounts!
---
Ages 3-5, 6-8, 9-12
Ballet is one of the world's most graceful dance styles. Our classes teach the basic techniques of traditional ballet. We use a variety of music for our classes taking this style from classic to modern. These ballet classes will teach the basics of the dance while allowing creative movement from each dancer. It is an introductory class that will help to open the child's eyes to the world of dance.
Ages 3-5
Put on your dancing shoes! This program will introduce
children to the art of Tap Dance. They will learn basic skills, improvisation, musicality, and most of all, JOY! This program not only teaches them technique, but it opens up a new world of creative movement and fun.
Ages 4-10
African Dance is a class where children will be introduced to various African dance styles and music. Participants will learn dance techniques that are rich in culture and heritage, while also infusing creative movement.