At the Y, kids can learn to dance, play a sport, develop their skills, make new friends, and become empowered in youth programs.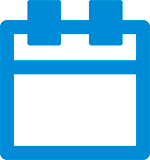 The next eight-week session of classes begins the week of February 24. Registration opens for YMCA members on February 8, and for community members on February 15.
3-5 years, 6-8 years, 9-12 years
Ballet is one of the world's most graceful dance styles. Our classes teach the basic techniques of traditional ballet. We use a variety of music for our classes taking this style from classic to modern. These ballet classes will teach the basics of the dance while allowing creative movement from each dancer. It is an introductory class that will help to open the child's eyes to the world of dance.
3-5 years
Put on your dancing shoes! This program will introduce
children to the art of Tap Dance. They will learn basic skills, improvisation, musicality, and most of all, JOY! This program not only teaches them technique, but it opens up a new world of creative movement and fun.
4-10 years
African Dance is a class where children will be introduced to various African dance styles and music. Participants will learn dance techniques that are rich in culture and heritage, while also infusing creative movement.
Ages 9 –24 months
This class develops motor skills and movement awareness, including stretching, aerobics, balancing, ball play and songs in a structured and nurturing environment. Children will develop their physical strength, flexibility and confidence. Class requires active parental or caregiver support. Parental participation is required.
Ages 12–24 months
A structured class designed to stimulate coordination, listening skills, balance, musical interpretation, creative movement and motor development in our participants. Your children will enjoy their time moving along creatively to their hearts desire. Parental participation is required.
Ages 2 – 4 years
Toddlers will engage in friendly and non-competitive classes providing age appropriate activities including gymnastics apparatus skills, tumbling and group games. Professionally trained staff will ensure that children have fun while focusing on achievement at their own pace. Toddlers will become more confident, more willing to take risks and will be challenged in creative new ways. Parental participation is required.