From family play time to yoga classes, the Y offers programs that brings the family together.
Ages 5+
The whole family gets to stretch their muscles in this fun class! Enjoy the fun and bonding that comes with family activities. Children should dress comfortably. Equipment provided.
Enjoy open gym time for the entire family! Play basketball, volleyball, or a game of your own creation.
All ages
Free for Y Members
Family Arts & Education Classes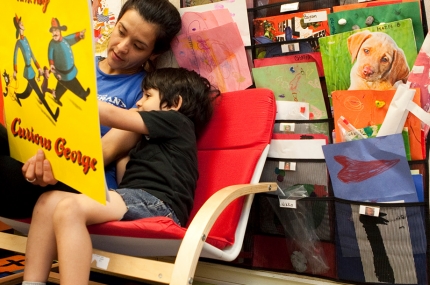 Free Family Fun Sundays
We invite you and your family to join us once a month for a FREE fun family event! This is a great way to spend quality time with your family, stay active, healthy, and enjoy all that the Ridgewood Y has to offer. Light refreshments provided, raffles for prizes, and special presentations.
Contact Us
Questions about classes at the Y? Our membership team is here to help you.