Our classes for kids little to big include dance, basketball, soccer, gymnastics, art and music, and much more.
---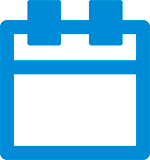 Online registration for the Spring I session is closed. To sign up for the current session, please contact our membership team or stop by the Member Services Desk.
The next eight-week session of classes begins the week of April 27. Registration opens for YMCA members on April 11, and for community members on April 18.
---
Kids Modern Dance
5-7 years
Tell a story through movement in this fun and empowering introduction to modern dance! Students will explore emotions and self-expression using a mixture of structured dance and creativity.
Ages 3-4
Children will learn the fundamentals of ballet through awareness of body movement and creativity. While participating in exercise and dance sequences, participants will learn coordination and develop strength through various levels of movement.
Ballet Level I
5-7 years
This program is a fun and active way for children to learn ballet! Students will learn ballet techniques, build strength, and learn choreography. In the last week, students will put on a performance showcasing what they have learned. 
Ballet Level II
5-7, 7-9 years
This class is for students who have taken ballet before and are ready to advance. Students will learn more advanced techniques and continue to develop their skills. In the last week, students will put on a performance showcasing what they have learned.
Please note:
Level II Ballet session lengths and pricing may vary is invitation only. Not sure if your child is ready for Level II? Please contact Denise Francis if you're interested.
Ages 3-4
From erupting volcanoes to experimenting with matter in different forms, this class invites children to explore the wonders of science! Your child will be able to test his or her own scientific theories and engage in experiments expanding their knowledge and interests. Students will learn about scientific theories, participate in science projects, and record their findings through observational drawings.