From basketball and karate to science and swim, the Y has activities for kids of all ages. Try a dance class or sign your little one up for their first art experience.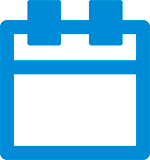 The next eight-week session of classes begins the week of October 28, 2019. Registration opens for YMCA members on October 12, and for community members on October 19.
Ages 3-6
Kids in this age group are introduced to a more formal structured ballet class. Curriculum is carefully designed to their age and cognitive abilities. This age group focuses on foundational exercises, floor ballet stretches, intro to turns and jumps.
Rumble Tumble
Ages 18-36 months
This class develops motor skills and movement awareness through stretching, tumbling, wiggling through our obstacle course, ball play and songs in a structured but exciting gym environment. Requires active parental or caregiver support.
Rumble Tumble Jr.
Ages 6-17 months
A simpler version of its older sibling, this class offers younger children a safe space to walk, tumble, climb, jump, explore movement and song. Requires active parental or caregiver support.
Rumble Tumble Extreme
Ages 2-5

This class is Rumble & Tumble to the next level! Children engage in acrobatics tricks, tumbling, flexibility and strengthening, through a series of warm ups, exercise, drills, and tumbling stations. Although we always welcome guardian participation, this class allows the child to socialize with children their own age and learn how to separate from caregivers.
Toddler Time
This is an open play time where you and your child can enjoy the Rumble & Tumble obstacle course, play with others, and build strong bodies. $15 per child for community members, free with a family membership!
Music, Art, and Education
Mad Science - Little Scientists
Ages 2-5
Each class is an interactive, age-appropriate exploration of a specific science topic. Every themed program is designed to captivate the curious nature of young children. Some of the topics we'll include this semester are: Listen Closely, Keep in Touch, Eye to Eye, Digging Up Dinos, Taste and Smell, Adventure in Air and Space Frontiers.
Drumming, Percussion & Sing Along
Ages 18 months-4 years
The classes will be facilitated using a variety of different approaches including: music instruction, interactive engagement, hands on practice, drumming and rhythm, storytelling, symbolic imagery, music, singing, dance, and group work.
Little Painters - Arts & Crafts
Ages 16 months-5 years
Your little one can join us for mixing paints and using crayons and markers, while learning basic drawing skills.