Our classes for kids include dance and yoga, drumming, and much more.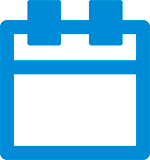 The next eight-week session of classes begins the week of July 1, 2019. Registration opens for YMCA members on June 15, and for community members on June 22.
Dance, Rumble Tumble, and Yoga
MAD SCIENCE - Little Scientists
Each class is an interactive, age-appropriate exploration of a specific science topic. Every themed program is designed to captivate the curious nature of young children. Some of the topics we'll include this semester are: Listen Closely, Keep in Touch, Eye to Eye, Digging Up Dinos, Taste and Smell, Adventure in Air and Space Frontiers.