At the Y, kids can learn to play a sport, develop their skills, make new friends, and become empowered in youth sports programs.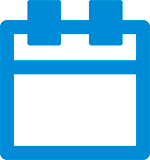 The next eight-week session of classes begins the week of September 3, 2019. Registration opens for YMCA members on August 17, and for community members on August 24.
Learn and master the basics of passing, dribbling and shooting and practice your offense and defense in fun scrimmages. Through programs like youth basketball, we nurture kids' sense of self confidence and introduce them to the concept of teamwork in a supportive noncompetitive environment.
Learn the basic aspects of Karate and self-defense! Participating in this program develops strength, agility, flexibility and coordination as well as focus and peace of mind.
Private Sports Lessons
Participants are coached according to their age and skill level. Classes are one hour in length. Sports offered: basketball, flag football & soccer. Please note that lessons are subject to instructor availability. For more information please contact our Program Director at 718-215- 6940 or jmartinez@ymcanyc.org.