Our classes for kids include dance art, more.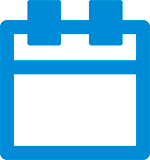 The next eight-week session of classes begins the week of July 1, 2019. Registration opens for YMCA members on June 15, and for community members on June 22.
Creative Movement (Ages 4-6)
This class teaches self-expression through dance and support your child's growing awareness of his/her body's capacity to move in dynamic ways. Structured activities and exercises provide the foundation for developing a movement vocabulary and non-verbal expression of feeling and thought. Creative movement builds self esteem and is a wonderful first adventure into dance.
Register for Creative Movement
African Dance for Kids (Ages 7-12)
Learn the basics of African dance. Your kids will enjoy listening to the music, recognizing rhythm, and expressing themselves through movement.
Little Picassos (Ages 4-6)
Young artists will use drawing and painting to explore color, line, and other elements of art.