From family yoga to parents' night out to family camp, the Y offers programs that brings the family together. All of these family programs are free for Y members, so bring the kids and enjoy time together at the Y!
---
Family Gym Time
Parents and children can be active together! During this time, families can use the gym to play sports and games together in a fun, safe environment. Parents must remain in the gym with children under 11 years of age.
---
Family Swim
Enjoy some quality time with your children in the water where you can play games and practice swimming skills. A parent or guardian must be in the pool with the children at all times.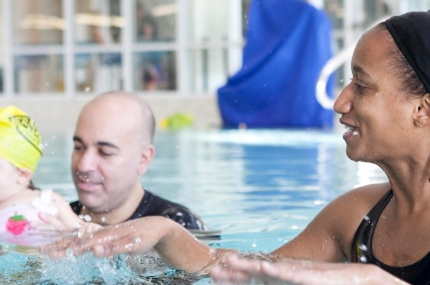 Parent & Child Swim Classes
Accompanied by a parent, infants and toddlers learn to be comfortable in the water and develop swim readiness. Parents learn about water safety and drowning prevention.