At the Y, kids can learn to dance or play a sport, develop their skills, make new friends, and become empowered in youth sports programs.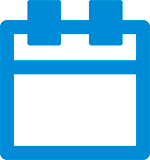 The next eight-week session of classes begins the week of October 28, 2019. Registration opens for YMCA members on October 12, and for community members on October 19.
SPORTS
B-Ball Jr.
Ages 7-11
This program emphasizes the importance of having fun, while playing basketball. This program also helps develop athletic and social skills, improving educational performance and learning about healthy lifestyles. Besides learning the basic skills of basketball, different type of games will be added, to make this class super fun!
Steady Buckets Basketball
Ages 5-18
A progressive training program that improves speed, strength, and basic basketball skills, Steady Buckets helps children and teens improve skills for competitive play. Our experienced, skilled Steady Buckets coach individualizes instruction so that every child gets what he or she needs to build skills and confidence while having fun. Steady Buckets is a co-ed program, but we know that girls sometimes like to play basketball with other girls. To accommodate this, our coach offers a session for girls only. Our goal is to get everyone playing, getting fit, and making friends!
QuickStart Tennis
Ages 3-10
This class is a kid-friendly approach to learn the basics of tennis. Our partner, Tennis Innovators, utilizes the QuickStart Tennis Format, which maximizes skill learning with colorful balls, smaller-sized racquets, and nets. All levels welcome.
---
DANCE
Tiny Toes Ballet
Ages 3-4
Children learn the fundamentals of ballet through awareness of body movement and creativity. While participating in exercise and dance sequences, participants will learn coordination while exploring various levels of movement that develop strength.
Ballet
Ages 5-11
This class focuses on classical ballet with barre and center work that develops strength, body alignment, flexibility, and musicality. Children learn to develop coordination and body awareness through more advanced ballet movements.
Hip-Hop
Ages 5-11
This class is designed to introduce students to the exhilarating world of hip-hop dancing. It provides a structured method of learning various hip-hop dance movements with focus on offering a new set of combinations and mini routines in every class.