At the Y, youth and adults can learn something new, develop their skills, make new friends, and become empowered in our programs.
---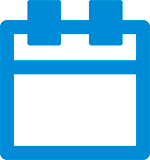 Spring II Programming is from May 1-June 25!
Member registration opens Saturday, April 15 and community registration opens Saturday, April 22. Session availability varies by branch location. Explore your branch offerings today and Join the Y today for early access and discounts!
---
CLASSES
Youth Instructional Basketball, Ages 7-11
Mondays 4:00pm-5:30pm
Saturdays 12:30pm-1:30pm
Youth Seido Karate, Ages 6-11
Mondays, 4-5:00pm and 5-6:00pm
Karate class promotes a greater appreciation for self-control and mental awareness, as well as physical fitness and a practical method of self-defense. Your child will train in the fundamentals of Karate and will be focusing on range of motion, balance, endurance, stamina, flexibility coordination, and most importantly centering oneself.
 Youth Visual Arts, Ages 6-11
Fridays, 4-6pm
 Adult Exercise & Fitness Zumba, Ages 18+
Mondays 12:30pm-1:30pm
Thursdays 12:00pm-1:00pm
*$242 for 1 day -8 classes or $363  for 2 days - 16 classes
Adult Dance Party, Ages 18+
Saturdays 3:30pm-4:30pm
A fun choreographed aerobic workout to music.
Adult Restorative Yoga, Ages 18+
Saturdays 11:30am-12:30pm
Restorative yoga is a gentle format designed to bring your body into its best balance, and is particularly useful for overall wellness purposes, injury recovery or to address a chronic health condition such as arthritis.