At the Y, youth and adults can learn something new, develop their skills, make new friends, and become empowered in our programs.
---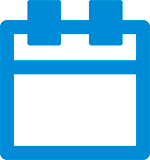 Winter Programming is from January 2 - February 26!
Member registration opens Saturday, December 10 and community registration opens Saturday, December 17. Session availability varies by branch location. Explore your branch offerings today and Join the Y today for early access and discounts!
---
CLASSES
Instructional Basketball, Ages 7-11
Mondays, 4-5:30pm
Seido Karate Youth, Ages 6-11
Mondays, 4-5:00pm and 5-6:00pm
Karate class promotes a greater appreciation for self-control and mental awareness, as well as physical fitness and a practical method of self-defense. Your child will train in the fundamentals of Karate and will be focusing on range of motion, balance, endurance, stamina, flexibility coordination, and most importantly centering oneself.
 Visual Arts-Youth, Ages 6-11
Fridays, 4-6pm
 Exercise & Fitness Adult Zumba, Ages 18+
Mondays 12:30pm-1:30pm
Thursdays 12:00pm-1:00pm
*$242 for 1 day -8 classes or $363  for 2 days - 16 classes