At the Y, kids can learn to dance or play a sport, develop their skills, make new friends, and become empowered in youth sports programs.
---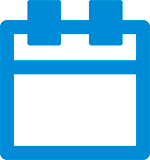 Fall Programming is from November 1st - December 26th!
Member registration opens October 16th and community registration opens October 23rd!  
Session availability varies by branch location. Explore your branch offerings today and Join the Y today for early access and discounts!
---
SPORTS & SWIM
B-Ball Jr.
Ages 7-9, 10-12
Kids will learn the game of basketball through age-appropriate drills, exercises, and controlled games while developing teamwork and sportsmanship.
Steady Buckets Basketball
Ages 5-18
A progressive training program that improves speed, strength, and basic basketball skills, Our experienced, skilled Steady Buckets coach individualizes instruction so that every child gets what he or she needs to build skills and confidence while having fun. Steady Buckets is a co-ed program, but we know that girls sometimes like to play basketball with other girls. To accommodate this, our coach offers a session for girls only.
Chinatown Basketball League
Ages 11-14
The Chinatown Y's Basketball League emphasizes the importance of having fun and playing basketball, while also developing athletic and social skills, improving educational performance, and learning about healthy lifestyles.
For more information, contact Tony Kung at tkung@ymcanyc.org.
QuickStart Tennis
Ages 3-10
This class is a kid-friendly approach to learn the basics of tennis. Our partner, Tennis Innovators, utilizes the QuickStart Tennis Format, which maximizes skill learning with colorful balls, smaller-sized racquets, and nets. All levels welcome.
Swim Lessons
Ages 6 months+
The Y has swim classes for all ages and abilities. Find a class that's right for you.
---
DANCE
Tiny Toes Ballet
Ages 3-4
Your little one is introduced to simple stretches and ballet terminology while incorporating movement in their own way through games and using props.
Beginner Ballet
Ages 3-6
Children learn the fundamentals of ballet through awareness of body movement and creativity. While participating in exercise and dance sequences, participants will learn coordination while exploring various levels of movement that develop strength.
Advanced Ballet
Ages 5-11
This class focuses on classical ballet with barre and center work that develops strength, body alignment, flexibility, and musicality. Children learn to develop coordination and body awareness through more advanced ballet movements.
Hip-Hop
Ages 5-11
This class is designed to introduce students to the exhilarating world of hip-hop dancing. It provides a structured method of learning various hip-hop dance movements with focus on offering a new set of combinations and mini routines in every class.