New York City's YMCA Honors Immigrant Heritage Month As Border Policy Debate Continues
22 June 2018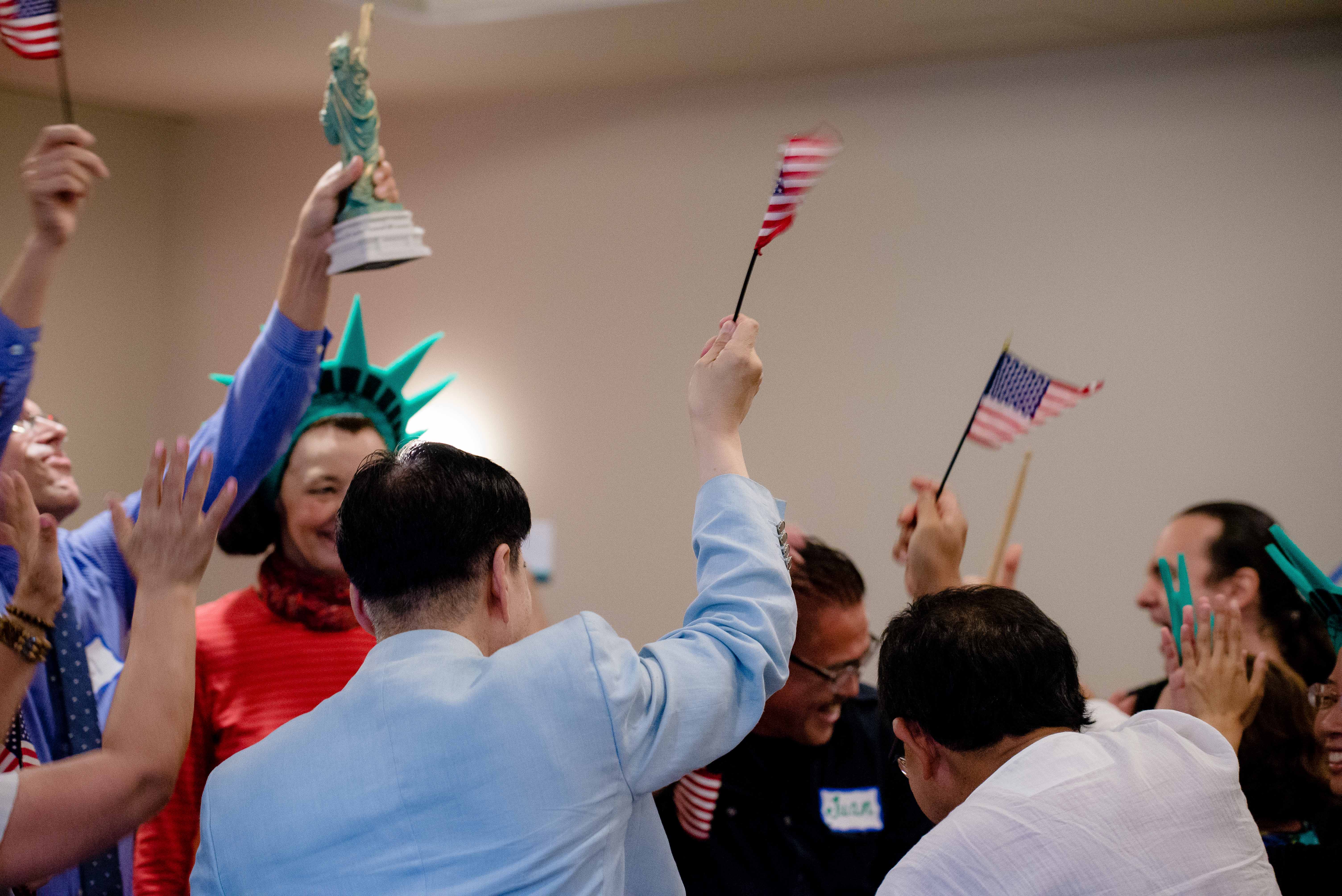 NEW YORK, June 22, 2018 /PRNewswire-USNewswire/ -- President Donald Trump signed an executive order this week ending family separations at the border. As the policy debate continues, New York City's YMCA is affirming New York City as a beacon of hope for all by honoring Immigrant Heritage Month, a nationwide celebration of immigrants and their contributions to our country.
The YMCA has embraced new Americans for more than 100 years, starting with our settlement projects on Ellis Island in 1909. Today, the Y's New Americans Initiative (NAI) supports more than 5,000 immigrants and their families from approximately 100 countries every year.
"America is a nation of immigrants, and New York City is the gateway for so many people coming to our country searching for better opportunities," said Sharon Greenberger, President & CEO of the YMCA of Greater New York. "The YMCA is here for any person, regardless of immigration status, looking for support and guidance. We're here to teach new skills, build confidence, and create opportunity for new Americans to thrive."
"But at a time when our nation typically honors its tradition of diversity, the policy separating children from their parents at the border challenged the notion of the United States as a beacon of hope for all," Greenberger added. "The YMCA's efforts affirm our status as a welcomer of all people. We are proud to serve and celebrate the immigrants who make New York City and our country great."
The New Americans Initiative runs six New American Welcome Centers, which serve some of the city's largest immigrant communities in the Bronx, Chinatown, Flushing, Harlem, Prospect Park, and Staten Island, as well as services in Flatbush. As a community-based organization, the YMCA is uniquely positioned to provide much-needed support directly to the people in these communities who need it most.
NAI's program and curriculum — with services like English language classes, citizenship preparation, job-readiness, and computer literacy — is designed to help immigrants reach their goals, integrate into American society, and contribute their skills and values to New York City communities.
In 2017, NAI helped 96 people become citizens. Of those looking for employment or career advancement, 76 percent succeeded. For example, six students who attended language and job-readiness classes at the Flatbush YMCA in Brooklyn recently gained employment in security, maintenance, and health. Roudianie Joseph, 21, came to New York in August 2017. Upon arriving, she was determined to get quickly acclimated to New York City life.
"I knew I wanted to learn English, find a job, and be more independent," said Joseph, who is now studying English at City Tech College, and has a steady job at House Calls Home Care. "That's why I'm so grateful for finding the YMCA. Without their support, services, and dedication, I would have never gained the confidence or skills to be where I am today."
About New York City's YMCA
New York City's YMCA is here for all New Yorkers — to empower youth, improve health, and strengthen community. Founded in 1852, today the Y serves a diverse population of more than half a million New Yorkers who learn, grow, and thrive through programs and services at our 24 branches. Community is the cornerstone of the Y. Together, we connect active, engaged New Yorkers to build stronger communities. Follow us on Facebook, Twitter, and Instagram at @ymcanyc