At the Y, kids can learn to dance, play a sport, develop their skills, make new friends, and become empowered in youth programs. Classes include basketball, soccer, and karate.
---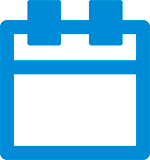 Online registration for the Spring I session is closed. To sign up for the current session, please contact our membership team or stop by the Member Services Desk.
The next eight-week session of classes begins the week of April 27. Registration opens for YMCA members on April 11, and for community members on April 18.
---
---
SPORTS & SWIM
Preschool Basketball
Ages 3-5
Preschoolers ages 3-5 years old are introduced to the game and develop skills, self-confidence and teamwork in a non-competitive environment. 
Basketball for Kids
Ages 6-12
Learn and master the basics of passing, dribbling and shooting and practice your offense and defense in fun scrimmages.
Advanced Basketball
Ages 8-12
Continue to grow your basketball skills in passing, dribbling, defense and shooting. Put your skills to the test and participate in tournament play. 
Register in person at the Member Services Desk.
Seido Karate
Ages 6-18
Using Seido martial art principles, participants develop and strengthen their ability to focus on tasks and goals, exercise self-discipline, improve self-esteem, and learn the non-quitting spirit of the martial arts that they need to combat the challenges of daily living and achieving success.
Multi-Sports
Ages 5-9
This instructional class offers a unique experience for your child to immerse themselves in the fundamentals and strategies of multiple sports, and builds character, strength, and self-confidence while participating in sports games that revolves around teamwork. Sports include: Basketball, flag football, soccer, and baseball.
Register in person at the Member Services Desk.
Soccer
Ages 6-12
Focus on establishing and improving soccer skills such as dribbling, passing, shooting, and offensive/defensive schemes. Small-sided matches also give your athlete the in-game experience they need to effectively learn the game.
Register in person at the Member Services Desk.
Swim Lessons
Ages 6 months+
We offer swim classes for infants, kids, teenagers, and adults. Find a class that's right for you.