Come one, come all – come together at the YMCA!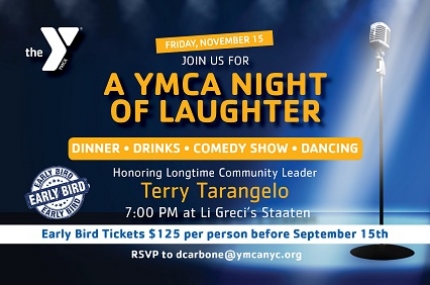 A YMCA Night of Laughter
Join us for an evening of big laughs, delicious food and fun as the Y presents A YMCA Night of Laughter on Friday, November 15th at 7PM at Li Greci's Staaten. We are proud to honor Terry Tarangelo, community leader, for her dedication in supporting local organizations that make Staten Island a better place.

This evening of laughter will include a delicious dinner, open bar, and a comedy show featuring the comedic stylings of special guests Joseph Anthony and Eric Tartaglione.

Buy your tickets now to save with our early bird pricing!
$125 per ticket until September 15
$150 per ticket after September 15

All proceeds from the event will benefit the South Shore YMCA and the Broadway YMCA Annual Campaign, which ensures that no one is turned away due to an inability to pay.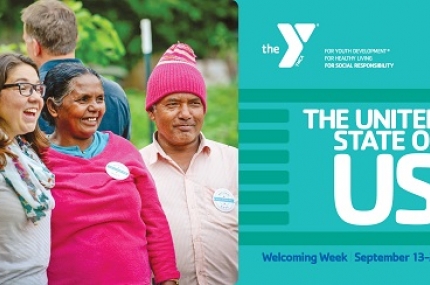 Celebrate Welcoming Week 2019!
The YMCA of Greater New York's New Americans Initiative believes that communities are stronger and more cohesive when everyone has an opportunity to contribute and neighbors from all backgrounds work together on a shared vision for the future. Welcoming Week is an annual, non-partisan event that brings together immigrants and U.S.-born residents to celebrate diversity and the community benefits of welcoming everyone.

This year, the Staten Island New Americans Initiative will be celebrating Welcoming Week with a special screening and discussion of "Fievel, an American Tale." We will use this popular animated film to focus on who, what, when, where, and how people immigrated. This is an opportunity for the community to explore issues such as friendship, discrimination and personal and cultural differences among people.

This event will be held at the Stapleton branch of the New York Public Library on Wednesday, September 18th from 1:00PM-3:30PM. To RSVP, please contact Regina Marks at 718-907-6088.