Classes for kids at the Castle Hill YMCA in the Bronx include dance, visual arts, and more. Kids can learn to play a sport, develop their skills, make new friends, and become empowered in youth programs.
---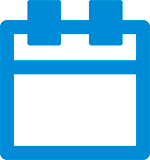 Fall Programming is from November 1st - December 26th!
Member registration opens October 16th and community registration opens October 23rd!  
Session availability varies by branch location. Explore your branch offerings today and Join the Y today for early access and discounts!
---
Ages 3-6, 7-12
The basics of ballet and tap are introduced with patience and care, not to mention fun! Our programs nurture kids' sense of self-confidence and introduce them to positive, fun activities that build athletic, social and interpersonal skills.
Ages 3-5, 6-8
This introductory level hip hop class provides a structured method of learning various hip hop movements in a fun-filled and vibrant class environment, and offers a new set of combinations and routines every time.
Ages 6-12
Designed especially for kids, Zumba® Kids classes are high- energy fitness parties, packed with specially choreographed, kid-friendly routines and all the music kids love.
Our dance team's purpose is to provide a dance experience that includes:
Accelerated instruction
Increased performance opportunities
Development of proper placement, technique, discipline, strength and performance skills
Dancers have the opportunity to travel to outside locations and perform in different dance competitions as well as events.
Stop by the Membership Desk for more information.
Young Picasso
Ages 5-6, 7-9, 10-12
Exploring drawing and painting techniques using different media such as a variety of pencils, pastels, watercolor and acrylics. Students will find their individual expression through art and develop technical skills with rendering and color.