Our classes for kids include dance, visual art, and more. Kids can learn to play a sport, develop their skills, make new friends, and become empowered in youth programs.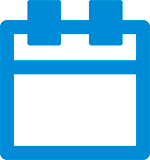 The next eight-week session of classes begins the week of October 28, 2019. Registration opens for YMCA members on October 12, and for community members on October 19.
Ages 3-6, 7-12
The basics of ballet and tap are introduced with patience and care, not to mention fun! Our programs nurture kids' sense of self-confidence and introduce them to positive, fun activities that build athletic, social and interpersonal skills.
Ages 3-5, 6-8
This introductory level Hip hop class provides a structured method of learning various hip hop movements in a fun-filled and vibrant class environment, and offers a new set of combinations and routines every time.
Young Picasso
Ages 5-6, 7-12
Exploring drawing and painting techniques using different media such as a variety of pencils, pastels, watercolor and acrylics. Students will find their individual expression through art and develop technical skills with rendering and color.