YMCA of Greater New York Raises $1.35 Million at Heroes of New York Gala at The Metropolitan Museum of Art
16 June 2023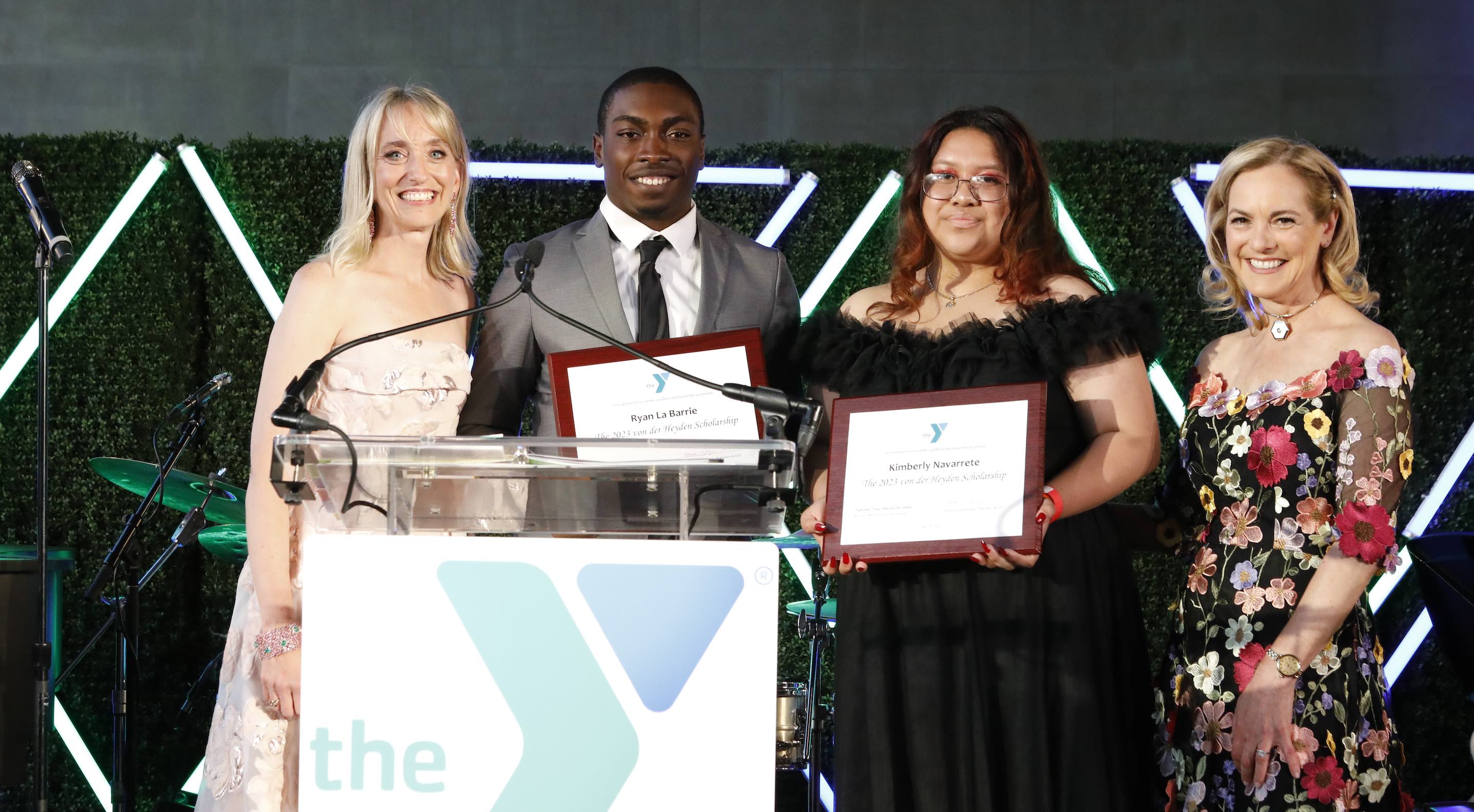 Stars including Leslie Odom Jr. and Grandmaster Flash gathered to benefit the Rowe Scholars program, the Y's premier college access and career development offering
 
Last night, the YMCA of Greater New York celebrated its Heroes of New York Gala. For the first time, this annual event was held in The Metropolitan Museum of Art. The evening brought together special guests including Hamilton-alum Leslie Odom Jr., legendary Hip-Hop artist Grandmaster Flash, former New York Mets player Todd Zeile, and former Sidewalk Labs CEO Daniel Doctoroff in support of the YMCA Rowe Scholars program, a comprehensive college access and career development program that helps transform the lives of New York City high school students.

With the support of more than 400 leaders across business, philanthropy, and advocacy, the YMCA of Greater New York announced it raised $1.35 million dollars to further expand the reach and services offered to the free Rowe Scholars program.

"We are so thankful to the YMCA community for joining together in support of our Rowe Scholars. Tonight, we've opened countless doors for New York City teens who would not otherwise have comprehensive college access support without the Rowe Scholars program. These funds will go a long way to ensure we can continue supporting and empowering the leaders of tomorrow," said Sharon Greenberger, President & CEO of the YMCA of Greater New York.

Raymond Yu, Vice Chair of the YMCA of Greater New York Board of Directors, was presented with the Order of the Red Triangle, the YMCA's highest national honor. Yu and his family were recognized for their 30 years of service to the YMCA through leadership roles, securing critical funds for community programs, and advocating on behalf of the Y to advance the organization's mission.

Karl and Mary Ellen von der Heyden were celebrated for their 25-year commitment to the YMCA and New York City's youth through the von der Heyden Scholarships. Since its inception in 1998, this vital resource has helped over 40 students fund college tuition and other expenses over four years.

Additional honorees of the night included Citi for their decades-long support of the Y, from support launching the Y's afterschool program in the 1990s to grants supporting local branches. The New York Mets were also honored for their commitment to educational opportunities, physical and mental well-being, and support for meeting urgent community needs such as food insecurity.

Celebrated actor and singer, Leslie Odom Jr., electrified the crowd with his rendition of "Wait for It" (Hamilton) and "A Change is Gonna Come." The evening closed out with a DJ set by Grandmaster Flash, whose tunes filled the storied halls of The Met.

All proceeds of the Gala benefit the YMCA of Greater New York's Rowes Scholars program. Founded in 2009, the Rowe Scholars program is a comprehensive college and career access program serving 300 public and charter school students enrolled in grades 9-12 across New York City's five boroughs, offering continued support throughout college and beyond. Rowe Scholars receive curriculum-based workshops, college tours, SAT/ACT test prep, career counseling, and financial literacy.

The program has seen significant success in helping to decrease the academic achievement gap in New York City. During the 2021-22 school year, 97% of Rowe Scholars graduated on time (compared to a citywide average of 84%) and 94% of Rowe Scholars high school seniors matriculated into college (compared to the Citywide average of 66%).