YMCA of Greater New York Launches Center for Community Impact
15 December 2022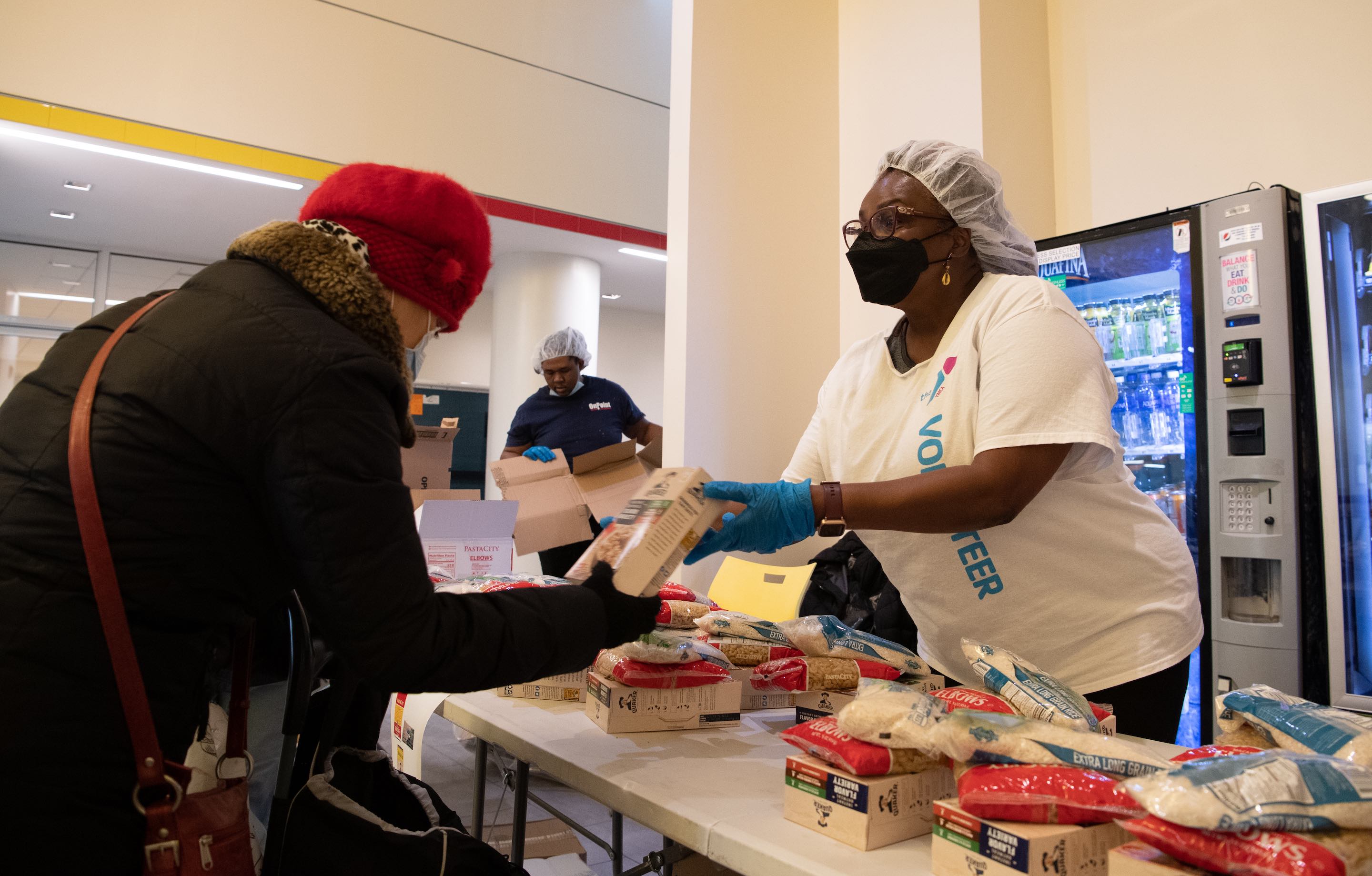 Initiative will Elevate Essential Y Programs While Growing Partnerships to Strengthen Communities and Aid in NYC's Continuing Recovery
 
The YMCA of Greater New York today announced the launch of the Center for Community Impact (CCI), a new initiative to help ensure that all New Yorkers, regardless of who they are or where they live, have the opportunities and resources needed to reach their full potential.
Through CCI, the Y will leverage its expertise in preventive health, youth development, and local community engagement to pilot and scale new initiatives and partnerships. CCI will help the Y use rigorous data analysis to more imaginatively enhance its community programs and services and to advocate for those it serves.
"The events of the past three years have highlighted the complex challenges and deep inequities facing our city," said Sharon Greenberger, President and CEO of the YMCA of Greater New York. "With many New Yorkers continuing to face persistent barriers to health and opportunity, we realize we can make an even greater impact in the communities we serve by elevating our essential services and maximizing new and existing partnerships with like-minded organizations to increase our impact on the lives of New Yorkers."
CCI will build upon and expand the Y's recent work throughout the pandemic, during which the Y has responded to community needs with urgency, creativity and compassion, to operate as a service incubation hub. Focusing on broadening public access to inclusive programs and advancing innovation and community advocacy, CCI will begin with four immediate priorities:
Nutritious food access: According to City Harvest, 1.2 million New Yorkers – including one in five children – experienced food scarcity prior to the pandemic. CCI will advance the Y's ongoing work focused on increasing access to culturally appropriate nutritious foods for the city's diverse communities as well as educating youth and families about the importance of proper nutrition, one of the key underpinnings of health and wellbeing.
Older adult services: U.S. Surgeon General Vivek Murthy declared loneliness and social isolation among older adults an epidemic. Nearly half of older adults face barriers to accessing services to aid them with physical and mental challenges, which more commonly afflict them than the general population. CCI will build on existing programs to broaden access to the Y's services, strengthening their impact through strategic partnerships.
Mental health support: According to the NYC Mayor's Office of Community Mental Health, one in five New Yorkers experience mental illness each year, and hundreds of thousands are not connected to mental health care. The pandemic has only worsened the mental health crisis in our communities, and experts say the effects will be felt for years to come. CCI will focus the Y's efforts on educating the public on the importance of mental health and provide care and support for those struggling.
Swim instruction and lifeguard training: One in four city high school students couldn't swim, and an even higher percentage couldn't in communities of color. The Y's newly-launched Aquatics Center of Excellence (ACE) is focused on expanding access to swim instruction and implementing lifeguard and instructor training programs, leading to employment opportunities for city youth. ACE actively recruits for its lifeguard program by partnering with elected officials, community organizations and schools to help address the pervasive shortage of lifeguards across the city.
"Through the Center for Community Impact, we will be able to explore new innovative approaches as we lean on our 170-year history of offering critical social services to help our communities thrive," said Greenberger. "From providing housing and childcare to food pantries and vaccination clinics, we have a long track record of rising to meet the new and emerging needs of those we serve, and we are prepared to do so once again."
For more information about collaborating with the Center for Community Impact, please contact Marjorie Jean-Jacques, Vice President, Business Innovations & Partnerships, at the YMCA of Greater New York at mjeanjacques@ymcanyc.org.