YMCA of Greater New York Installs Electric Vehicle Charging Stations at Northeast Bronx Y
08 February 2022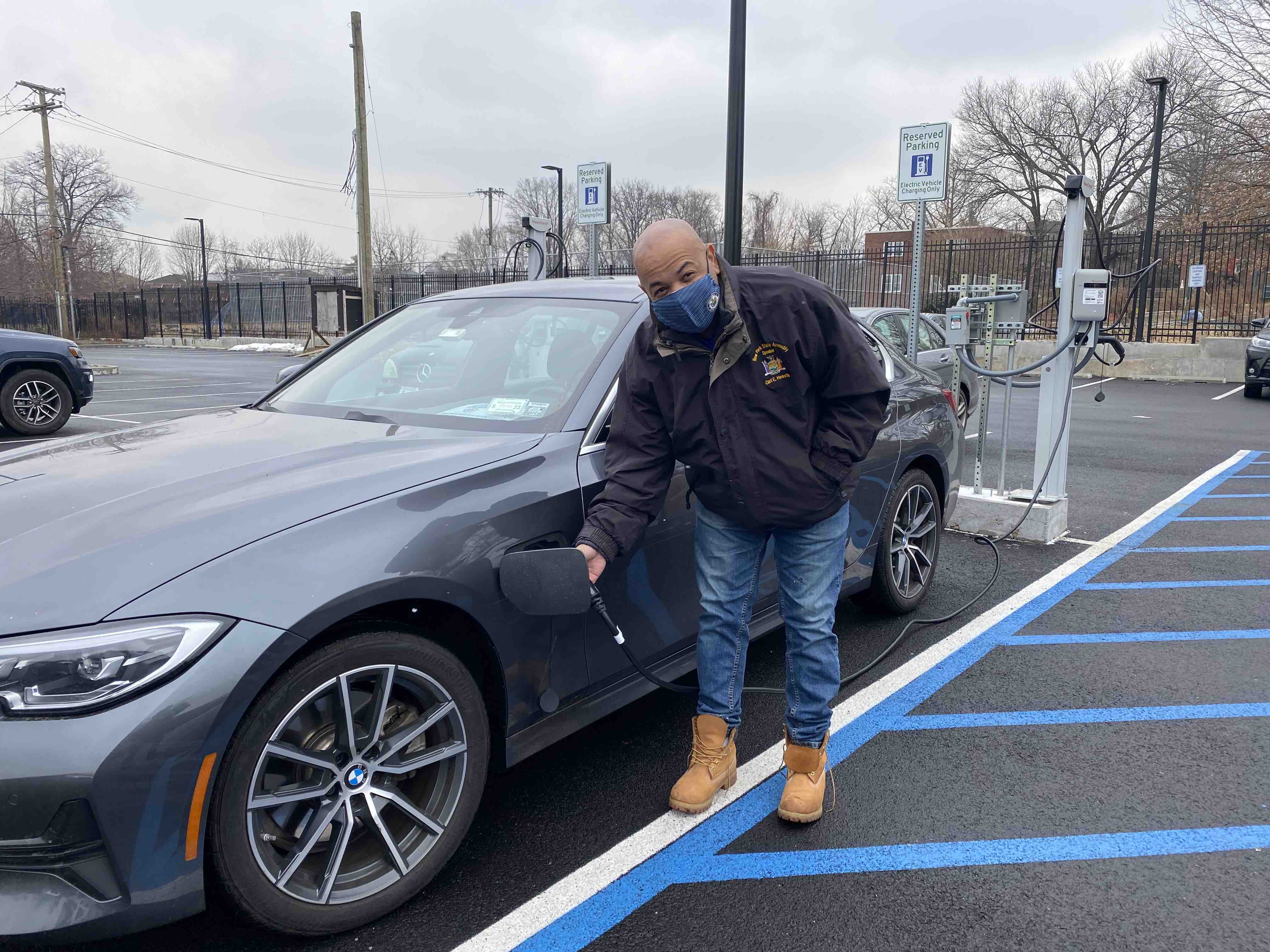 NEW YORK, NY – Building on its commitment to reduce energy consumption, decrease carbon footprint, increase the sustainability of its facilities, and enhance member experience, the YMCA of Greater New York installed four electric vehicle charging stations in the parking lot at the new Northeast Bronx YMCA this month. 
The installation is part of a multi-year plan under development by the Y and its longtime sustainability partner Gotham 360, a division of Environ Energy. Key initiatives within the plan include reducing energy consumption and dependence on fossil fuels across the organization, making Y branches and facilities more energy efficient, and installing EV chargers at Y branches citywide that have self-contained parking lots. 
"Combatting climate change requires collective action from individuals, organizations, communities, and nations," said Sharon Greenberger, President and CEO of the YMCA of Greater New York. "As New York City's leading nonprofit community organization, the YMCA has a responsibility to reduce our own impact on the environment, promote environmental awareness, and empower our neighbors to take action. These stations represent a forward-looking decision to embrace emerging transportation technologies. Beyond that, these chargers provide members and program participants with a unique amenity. They'll be able to charge their car, reduce their carbon footprint, and improve their health with a visit to one of our branches." 
"The Y is a perfect example of an organization addressing sustainability in a holistic manner," said Sarah Gilly, Senior Director of Energy & Sustainability Programs at Gotham 360. "This EV charging station installation initiative is just one more benefit to the communities surrounding each branch. We at Gotham 360 are proud to be able to work with the Y on this program and other projects that improve energy efficiency and the bottom line." 
"The Northeast Bronx YMCA has quickly become a hub for our community, and it is exciting to see it leading the way in green technology as well," said New York State Assembly Speaker Carl Heastie. "As we work to fight climate change and decrease our reliance on fossil fuels, EVs and green technology are the future. By installing chargers at the Northeast Bronx YMCA and locations like it, we help make the technology more accessible. I look forward to seeing more EV chargers installed in our community and across the state."  
The Northeast Bronx Y, which opened in September 2021, was built to LEED Gold standards. It integrates its indoor and outdoor areas to form a campus that connects members to its natural surroundings, and has a unique urban agricultural roof among other eco-friendly, sustainable features.   
The YMCA plans to install an additional 33 EV charging stations at its Cross Island, North Brooklyn, Long Island City, and Castle Hill branches this year. The goal is for all Y branches with parking lots to have charging stations within the next few years.  
The ports at the Northeast Bronx Y are Level 2 charging stations and are accessible to both fully electric and plug-in hybrid cars. 
### 
About the YMCA of Greater New York 
For nearly 170 years, the YMCA of Greater New York has been helping all New Yorkers reach their full potential. As New York City's leading nonprofit community service and wellness organization, the Y empowers everyone, no matter who they are or where they're from, by providing access and opportunities for all to learn, grow, and thrive. We provide a place to play, to be healthy, and to give back. We give parents childcare, young adults job training, seniors a way to connect, and children a safe place to go. By bringing people together from different backgrounds, perspectives, and generations, the Y improves overall health and well-being, ignites youth empowerment, and connects and supports diverse communities across New York City.  Follow us on Facebook, Twitter, and Instagram at @ymcanyc. 
About Gotham 360 
Gotham 360 is a national energy management consultancy headquartered in New York City and delivers innovative, fully-integrated, and cost-efficient programmatic solutions that reduce energy consumption and costs, maximize operational efficiency, and help clients navigate the complexities of deregulated energy markets. In 2021, Gotham 360 merged with Hospital Energy to collectively become Environ Energy.