YMCA of Greater New York Partners with New York City to Offer Three New Vaccination Sites
31 March 2021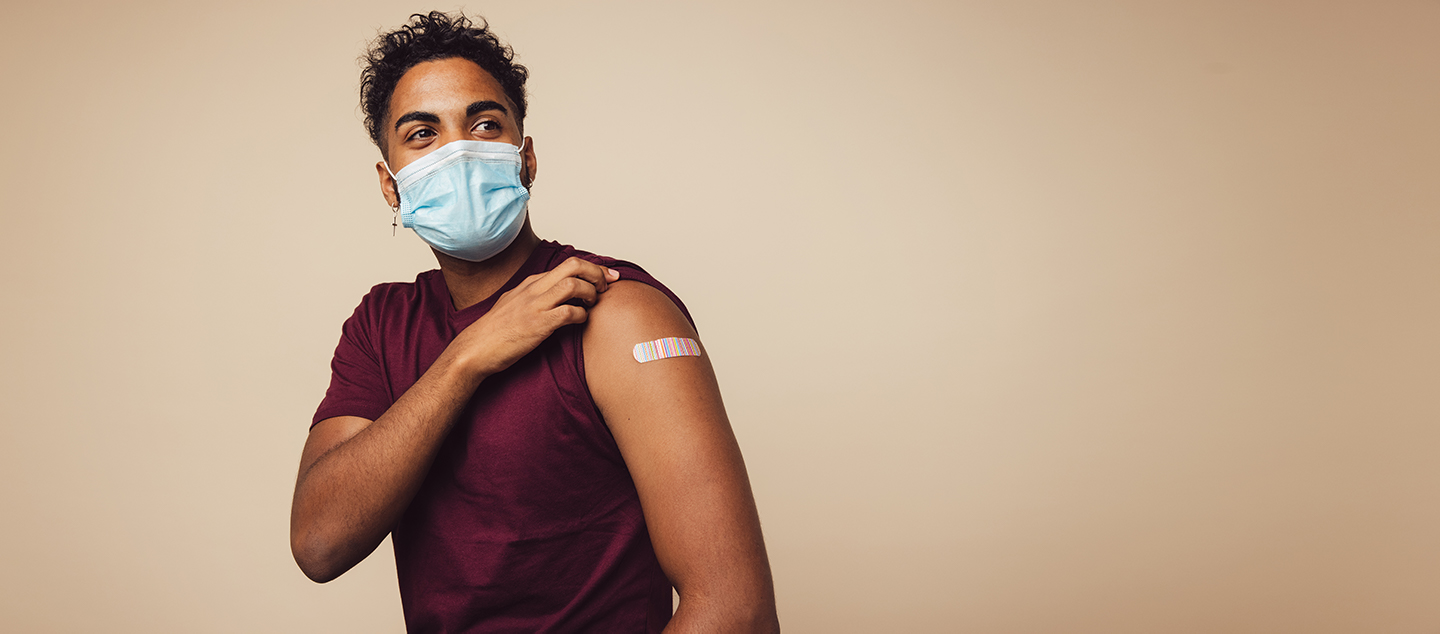 Brooklyn & Bronx YMCA locations Open Starting Today
NEW YORK, NY – Today, the YMCA of Greater New York, with funding support from the MetLife Foundation, announced a partnership with New York City to offer three new vaccination sites for local residents. The YMCA is also collaborating with NewYork-Presbyterian to help educate local communities about the vaccine through webinars.
The vaccination sites will be located in Brooklyn at the Coney Island YMCA and Flatbush YMCA, and at a new Y location in the Bronx — the Northeast Bronx YMCA — which will open to the public later this year. The Flatbush location — which served as a temporary site earlier this year and helped 600 community members get vaccinated — opened today, March 31st and Coney Island will open on Thursday, April 8th. The additional Bronx location will open in the coming weeks. Combined, the three new locations will ultimately serve thousands of New Yorkers every day.
In addition, the YMCA is hosting 12 webinars with experts from NewYork-Presbyterian to discuss concerns and answer questions about the COVID-19 vaccine. The webinars will run through early May.
"From community vaccination sites, to canvassers and pop-ups, we are doing all we can to get shots in the arms of those who need it most," said Mayor Bill de Blasio. "This Flatbush YMCA site will help us vaccinate our Brooklyn neighborhoods faster right in their communities."
As the leading nonprofit community service and wellness organization in NYC, bringing together public and private entities to provide vaccine access and education is critical to the YMCA's mission of strengthening community and helping all New Yorkers improve their health and well-being. The YMCA's vaccination efforts also continue the organization's commitment to do everything in its power to support the city of New York, strengthen local communities, and serve those in need.
"The pandemic has been really difficult for the city of New York and all of its amazing residents. By partnering with city agencies, we're doing our part to make sure all New Yorkers are vaccinated as soon as possible," said Sharon Greenberger, President & CEO of the YMCA of Greater New York. "We also understand that this has been, and will continue to be, a time of uncertainty and are proud to help educate local residents on these important topics and hopefully provide clarity during this time."
"We are pleased to collaborate with the YMCA of Greater New York to help educate New Yorkers about the COVID-19 vaccine," said Dr. Laura Forese, Executive Vice President & Chief Operating Officer of NewYork-Presbyterian. "We recognize people may have concerns, and we welcome the opportunity to answer questions to help build trust in the vaccine and save more lives."
"COVID-19 has disproportionately affected communities of color, with higher rates of death, infection, hospitalization, job loss, hunger, and impaired child development. MetLife Foundation is privileged to support the YMCA, a community-embedded and trusted organization, to help launch urgently needed vaccine clinics in two high priority neighborhoods in Brooklyn — Flatbush and Coney Island — coupled with a vaccine education campaign," said Michael Zarcone, Head of Corporate Affairs, MetLife. "We are confident this initiative will help marginalized residents feel informed, protected, and able to access necessary COVID-19 related health services."
For more information, please visit the YMCA of Greater New York at https://ymcanyc.org/vaccines.
###
About the YMCA of Greater New York
The YMCA of Greater New York is here for all New Yorkers — to empower youth, improve health, and strengthen community. Founded in 1852, today the Y serves a diverse population of more than half a million New Yorkers who learn, grow, and thrive through programs and services at our 24 branches. Community is the cornerstone of the Y. Together, we connect active, engaged New Yorkers to build stronger communities. Follow us on Facebook, Twitter, and Instagram at @ymcanyc.