YMCA Honors Marissa Shorenstein at 45th Annual Dodge Award Gala
06 June 2019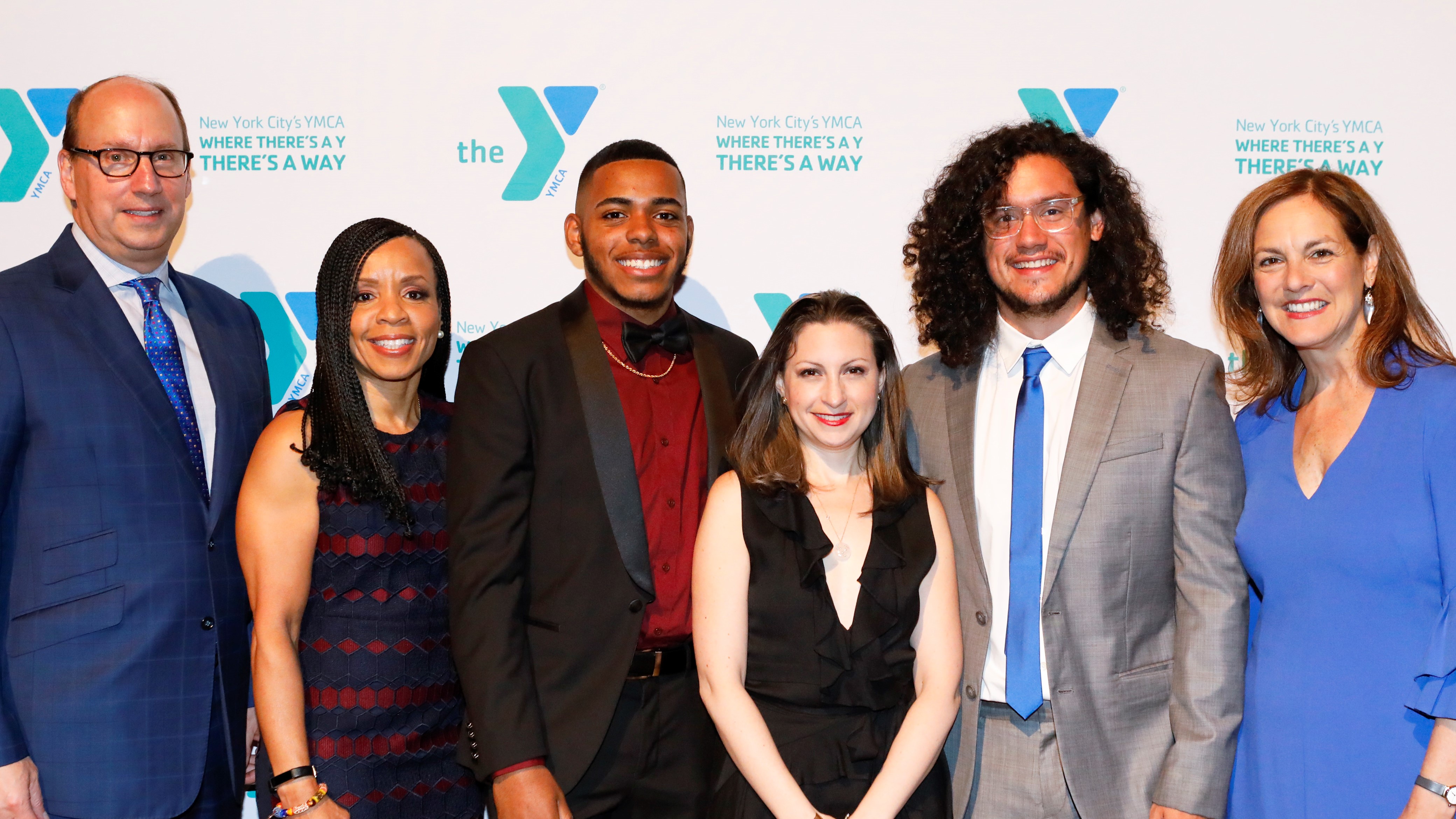 The Dodge Award is given annually to outstanding individuals who epitomize the Dodge family's 165-year-old tradition of humanitarian service
Dinner highlighted the impact of the YMCA's civic engagement programs
NEW YORK, June 6, 2019 – On Wednesday, June 5, New York City's YMCA honored Marissa Shorenstein, President, Northern Region for AT&T, at the 45th Annual Dodge Award Dinner at Cipriani 42nd Street®. 
Created in memory of the Dodge family of New York City, the Dodge Award is the Y's most prestigious honor, presented annually to individuals who embody the Dodge family's legacy of service and who work tirelessly to serve New Yorkers.
More than 400 community and business leaders, and supporters of New York City's YMCA, gathered to recognize and celebrate Shorenstein's award and accomplishments. Shorenstein has spent more than two decades giving back to her community, in state government, nonprofits, and the corporate sector. At AT&T she oversees the external affairs for 17 states from Maine to Illinois, as well as Washington, DC. As a long-time supporter of the Y's programs, Shorenstein currently serves on New York City YMCA's Development Committee. She also serves as the Chair of the Board of Girls Who Code and represents AT&T as Vice Chair of the Citizen Budget Commission. 
"Marissa's generous spirit and relentless focus on helping others has strengthened the Y and communities across the City," said Sharon Greenberger, President & CEO of New York City's YMCA. "We are thrilled to honor her with this year's Dodge Award, which goes to a leader who exemplifies and embraces the Dodge family's tradition of service. Marissa's wisdom, insight, and guidance, particularly for our youth education initiatives, have helped ensure countless young people have greater opportunity."
"It's an honor to receive this year's Dodge Award in recognition of AT&T's work to ensure that New York City's young people are prepared to succeed in a rapidly changing world. The YMCA has been a critical support system for generations of students, and I have been lucky to work with them throughout my career. AT&T looks forward to continuing our collaboration with this tireless organization to help even more young New Yorkers thrive," said Marissa Shorenstein, President, Northern Region, AT&T.
The event raised over $1 million, which will be used to continue to support the YMCA's wide-range of civic engagement programs for youth and teens. The dinner also featured a special performance by Tony Award® winner Laura Benanti.
Read more on the YMCA's Teen Leadership and Youth Programs here.
About New York City's YMCA
New York City's YMCA is here for all New Yorkers — to empower youth, improve health, and strengthen community. Founded in 1852, today the Y serves a diverse population of more than half a million New Yorkers who learn, grow, and thrive through programs and services at our 24 branches. Community is the cornerstone of the Y. Together, we connect active, engaged New Yorkers to build stronger communities. Follow us on Facebook, Twitter, and Instagram at @ymcanyc.

# # #