Former NBA Player Chris Herren Shares his Story of Addiction and Recovery at YMCA Counseling Service Anniversary Celebration
10 May 2019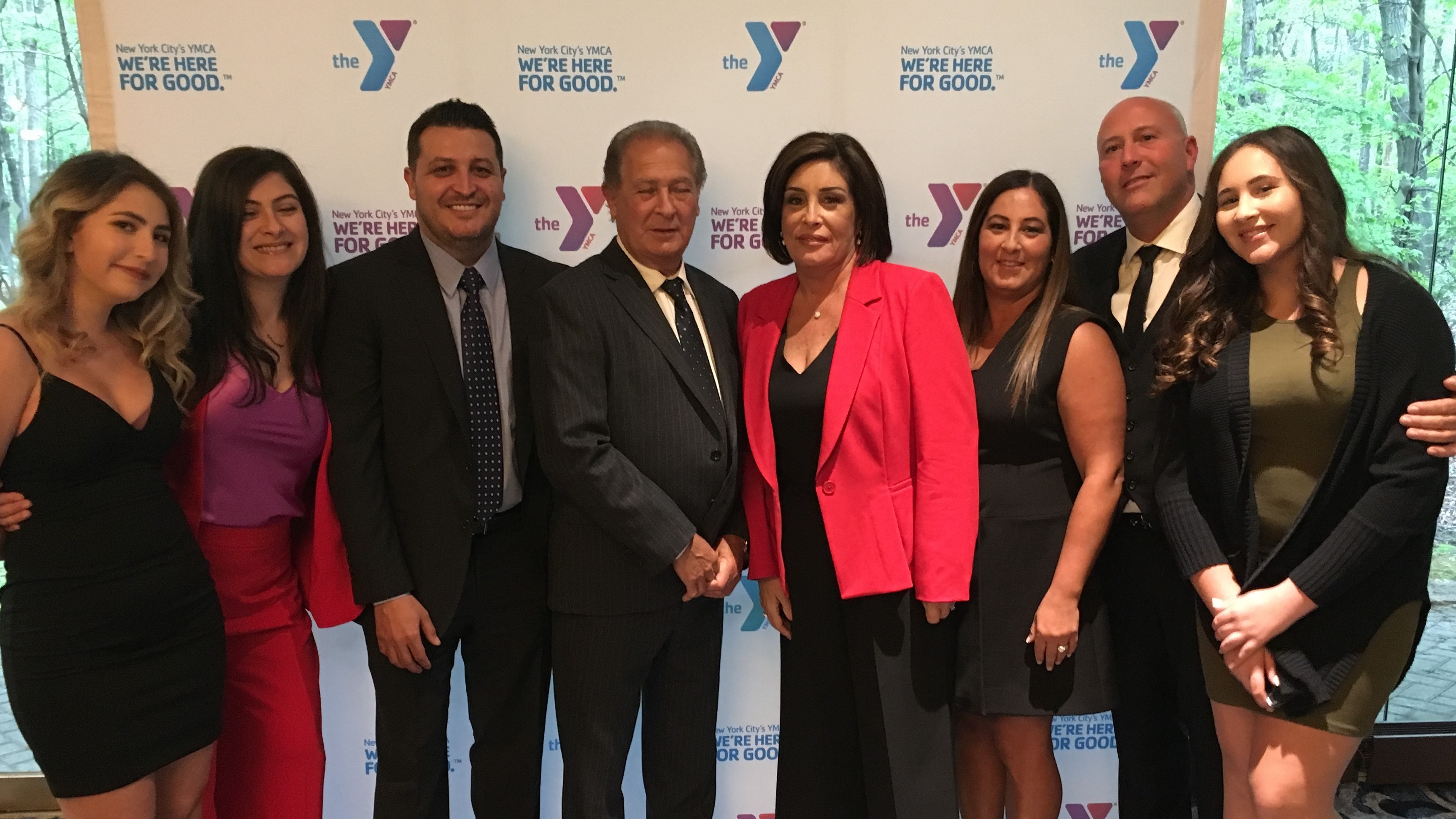 The 39th annual event also honored Associate Broker at Casandra Properties, Inc. and Community Advocate
STATEN ISLAND – (May 10, 2019) – On Thursday, May 9th, the Staten Island YMCA Counseling Service held its 39th Anniversary Celebration at the Hilton Garden Inn. Former Boston Celtics Player, Chris Herren, returned to Staten Island to share his moving story of addiction and recovery as the keynote speaker. The event also honored Celia Iervasi, Associate Broker at Casandra Properties, Inc. and longtime YMCA volunteer. A combined crowd of almost 500 community members, volunteers, local elected officials, YMCA Board members and staff, past and present Y clients and their families came out to support the event. 
The evening's highlights included testimonials from clients of the Y's Counseling Service who are thriving in recovery, a video honoring Celia Iervasi and the impact she's had serving the YMCA and other community organizations on Staten Island, and Chris Herren's keynote speech.
The event served as a fundraiser as well as a participant and volunteer recognition ceremony, providing the organization with an opportunity to educate the community about the addiction, recovery, prevention, and immigrant services it offers. Individuals making progress toward their goals, sustaining their recovery, making life changes and those that are completing addiction treatment were honored and recognized for their accomplishments. Staff members also offered guests a free training on how to administer Naloxone, a non-addictive, life-saving drug that can reverse the effects of an opioid overdose. The YMCA Counseling Service is dedicated to serving people of all ages who have been impacted by addiction, as well as offering resources to immigrants through its New Americans Welcome Center. All proceeds from the event will benefit the YMCA Counseling Service's programs and ensure that no one is turned away due to an inability to pay. 
"Tonight, we are here to celebrate, to celebrate the change and the action that each of our families are making in their lives and to celebrate the successes big and small in our fight against the epidemic," said Jacqueline Filis, Executive Director of the YMCA Counseling Service. "Even a small victory is a victory. The person who walks into treatment today is a person in recovery tomorrow. The person taking English language classes now is a citizen of the future. You are not alone. The Y will always stand beside you on each of your journeys."
About the Staten Island YMCA Counseling Service
The YMCA Counseling Service offers hope to individuals and families whose lives have been turned upside-down by addiction. Since 1980, we have provided the Staten Island community with comprehensive prevention and treatment services that promote the development of spirit, mind and body. Our state-licensed outpatient program includes addiction treatment services for adults and teens, prevention services for at-risk youth and counseling services for children whose lives have been affected by a family member's addiction. Additionally, we are committed to serving the immigrant population through our New Americans Welcome Center. We help immigrants achieve literacy, cultural competence and self-sufficiency with the goal of being recognized as a "safe haven" that provides multilingual information resources and referrals, and a wide range of services (instructional, vocational, recreational, and family support) that will help them attain their goals. Visit ymcanyc.org/counseling to learn more.
 
###