Marvel's YMCA Brings a Balance with Nature to the Northeast Bronx
21 February 2018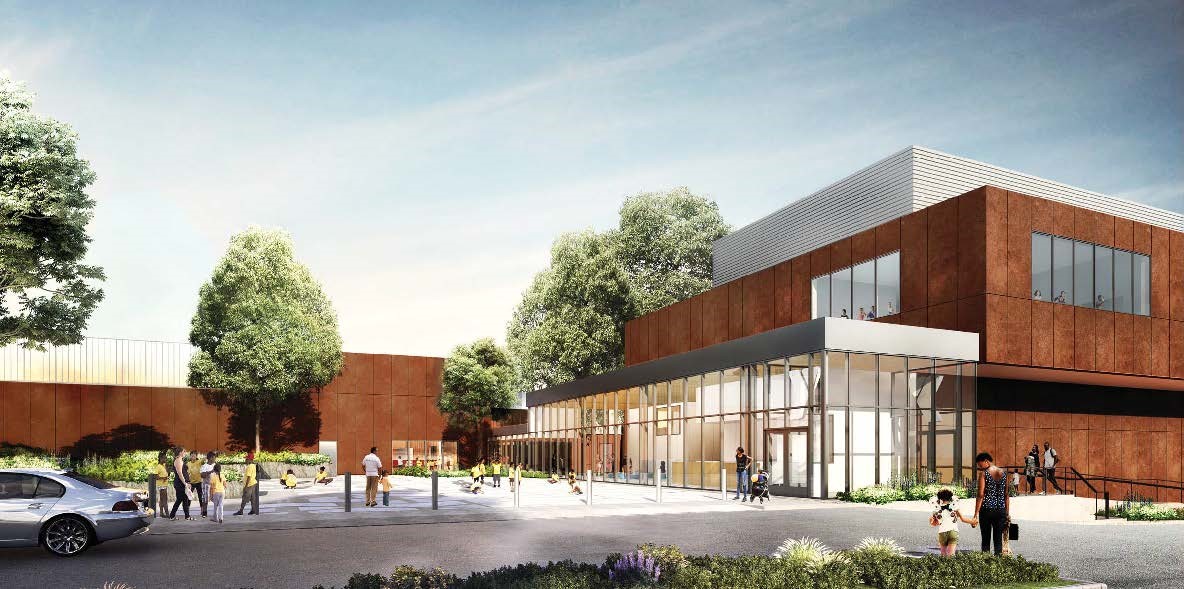 February 21, 2018, New York, NY, — On the edge of a densely overgrown lot nestled near the largest New York City Housing Authority development in the Bronx, Marvel is designing a dynamic campus of adventure and activity that will provide a state-of-the-art community hub to neighborhood families of all income levels. Located within Bronx Community District 12, a new YMCA community and recreation facility will be located alongside NYCHA's Baychester and Edenwald Houses. Marvel's design responds to the natural topography of the site and preserves significant mature trees and groves of vegetation. The facility will be comprised of three pavilions, connected by a glass corridor that provides views out to the landscaped courtyards between them. Both New York City's YMCA and Marvel are fully committed to the holistic pursuit of a sustainably designed building and will utilize both passive and active sustainable elements in the new design.
"The Edenwald Community will have the opportunity to explore a new recreational and educational campus that reinforces the balance of building and nature. The building responds to the beautiful mature trees that we have so carefully saved," said Jonathan Marvel, Founding Principal of Marvel Architects.
"The YMCA is here for all New Yorkers, to empower youth, improve health, and strengthen community. We're thrilled to partner with Marvel Architects to create a vibrant, unique center of community for Edenwald residents," said Sharon Greenberger, President & CEO of YMCA of Greater New York.
Marvel Architects was selected by the YMCA to design the new, 50,000SF recreational facility which sits on the eastern side of a large plot under the jurisdiction of the New York City Administration for Children's Services and currently includes a residential facility for children with special needs. The YMCA building will include two swimming pools, a 7,200 square-foot dividable gymnasium, wellness center, childcare, group exercise studios and sub-dividable community and multipurpose rooms where members can engage in safe and fun recreational activities. The entrance will be located in the 3-story main pavilion, while the single-story gym pavilion is set into the rear of the Project Area and the swimming pool pavilion to the east. The property will include 150 surface parking spaces. The sustainable design process was fully integrated into the design of the building, with the ultimate goal of achieving a LEED v4 Gold rating.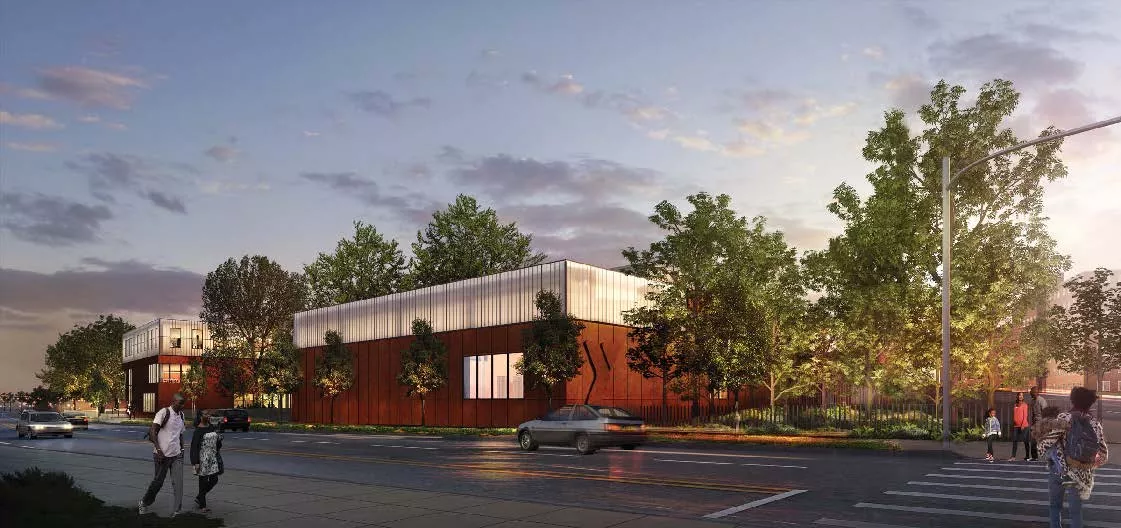 The Edenwald YMCA will be a modern, vibrant, recreational and community facility with programs and services to build a stronger, healthier and more connected community in the Northeast Bronx. The YMCA's vision is to build a facility that meets the wide-ranging needs of the economically diverse youth and families that live in the Northeast Bronx and will serve as a strong complement to existing YMCA facilities and programs in New York. NYCEDC supports this project as a part of Mayor de Blasio's One New York initiative, which includes the goal of creating environments that encourage New Yorkers to be active by increasing opportunities for physical activity.
The Edenwald YMCA will break ground this fall and be completed in 2020.
 
About Marvel Architects
Marvel Architects is a solutions-driven design practice that integrates context and nature into every project, meeting each design challenge by listening to its surroundings. The result is a thoughtful design that inspires users to remember what was there before and to marvel at what it has become. With offices in New York and San Juan, Marvel is an international firm dedicated to creativity and diversity. From affordable housing and cultural institutions to high-end residential and hospitality, Marvel sees every project as an opportunity to create spaces of engagement. Current projects include solar deployments in Puerto Rico, a new regional theater of national importance in Arkansas, and the redevelopment of the Brooklyn Navy Yard into a destination for technology and entrepreneurship. From the New Jersey Institute of Technology to St. Ann's Warehouse, the team has pioneered an entrepreneurial approach to architecture and place-making that has been recognized by over 125 industry design awards including the AIA's highest honors.