Edenwald YMCA Community and Recreational Facility Kicks Off Public Approval Process
13 February 2018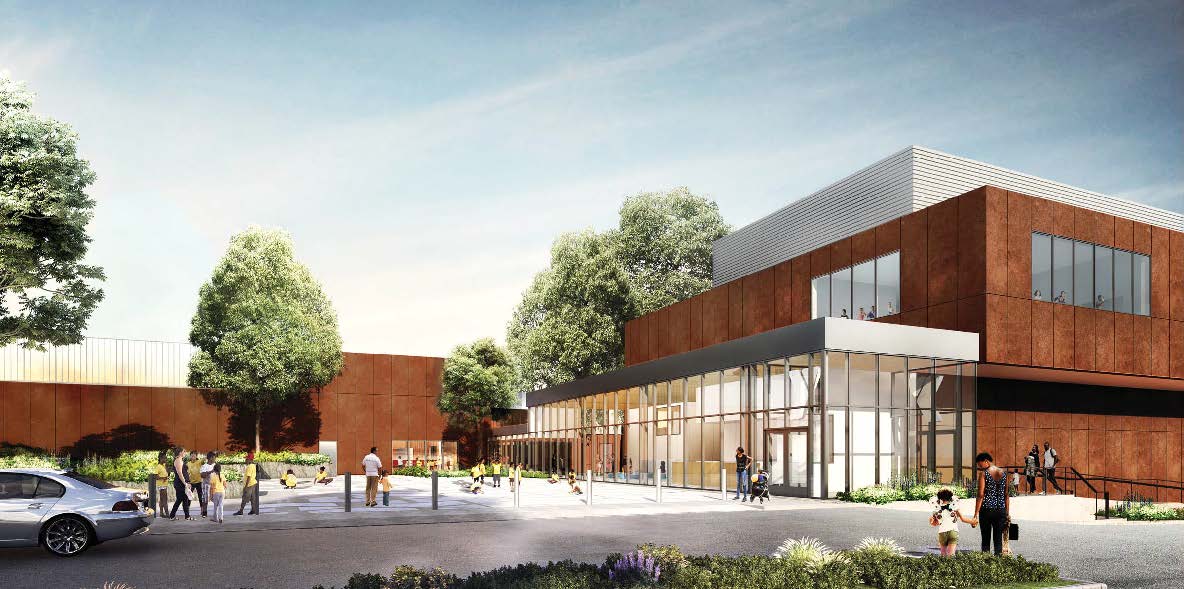 NEW YORK, NY /NYCEDC/ – New York City Economic Development Corporation (NYCEDC) today announced that the Edenwald YMCA community and recreation facility has officially certified into the City's Uniform Land-Use Review Procedure (ULURP). The state-of the-art center will provide thousands of local families with a full-service recreation facility that will include two pools, wellness programming, a full-length basketball court, a gymnasium and programming for people of all ages and income levels.
The YMCA was selected in August 2016 to develop and operate the recreation center. The 50,000 square-foot facility will serve as a valuable resource to the Edenwald neighborhood of the Bronx, offering a place for families to enjoy recreational activities, as well as a number of programs to empower youth. The center will also provide childcare, afterschool and summer camp, classes to improve health and wellness, and activities to strengthen the community, including senior adult programs and civic classes for new Americans.
Assembly Speaker Carl Heastie said, "This YMCA community center has long been a dream for so many, and moving into the public approval process means it is one step closer to becoming a reality and making a difference in the lives of thousands of families here in the Bronx. I have long maintained that this center is an investment in the future of our community – a sustainable and meaningful one that will empower our youth and instill a sense of pride. This YMCA center will bring together people of all ages and backgrounds, from kids in day camps to seniors seeking wellness programs to new Americans looking to participate in civics classes."
"The Edenwald YMCA will be a world-class community center, offering recreational and wellness programming to Bronx residents of all ages and incomes," said NYCEDC President James Patchett. "The public review process will give the City, the development team, and elected officials the chance to hear from the community and maximize the potential of this important resource."
"For more than 40 years, we've been trying to establish a recreational center of this magnitude. Our district is one of the few districts without one. I am grateful that a brand-new YMCA is coming to our community. It will serve thousands of residents in the 12th Council District as well as created jobs and eventually bring much needed activity and meeting space in our community," said Council Member Andy King.
"The YMCA is here for all New Yorkers, to empower youth, improve health, and strengthen community," said Sharon Greenberger, President and CEO of the YMCA of Greater New York. "We are so excited about this next step in the process.  We look forward to working hand in hand with the Edenwald community to bring our mission to life in this new Y, and helping more people in the Bronx learn, grow, and thrive."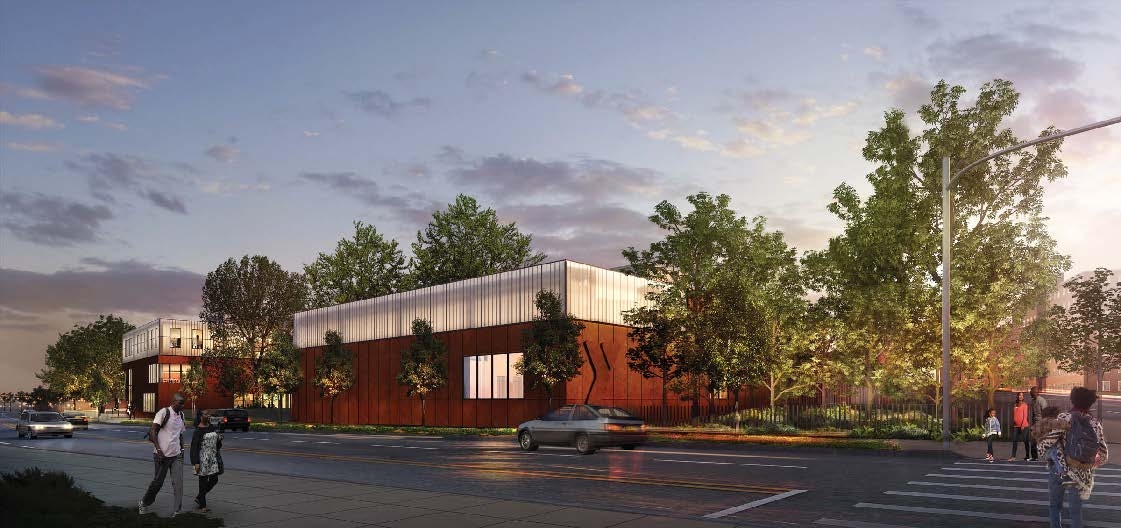 The Edenwald YMCA will create 100 new permanent jobs that pay a living wage, as well as 101 temporary construction jobs.  As part of the de Blasio Administration's efforts to expand economic opportunities to Bronx residents and families, the YMCA has also committed to a 35 percent minority- and women-owned business enterprises (MWBE) contracting goal for design and construction, and will engage in local hiring efforts through NYCEDC's HireNYC program. Construction on the $58M development is expected to break ground this fall and be completed in 2020.
The YMCA is also committed to ensuring that membership is accessible to families at all income levels. YMCA membership dues vary by location and are determined by the economics of the area. Membership and program fees are made affordable to residents at different income levels through YMCA's Financial Assistance Program, and no one is turned away because of inability to pay.
The site is in close proximity to several New York City Housing Authority developments, including Edenwald Houses, the largest public housing development in the borough. Located at 1250 East 229th Street, the recreational facility will sit on the eastern portion of the larger Edenwald site, which is under the jurisdiction of the New York City Administration for Children's Services, and currently includes the Christopher School and two cottages for children with special needs.
About NYCEDC
New York City Economic Development Corporation is the City's primary vehicle for promoting economic growth in each of the five boroughs. NYCEDC's mission is to stimulate growth through expansion and redevelopment programs that encourage investment, generate prosperity and strengthen the City's competitive position. NYCEDC serves as an advocate to the business community by building relationships with companies that allow them to take advantage of New York City's many opportunities. Find us on Facebook or follow us on Twitter, or visit our blog to learn more about NYCEDC projects and initiatives.