Achieve Your New Year's Goals: The YMCA's Top 5 Tips
26 December 2017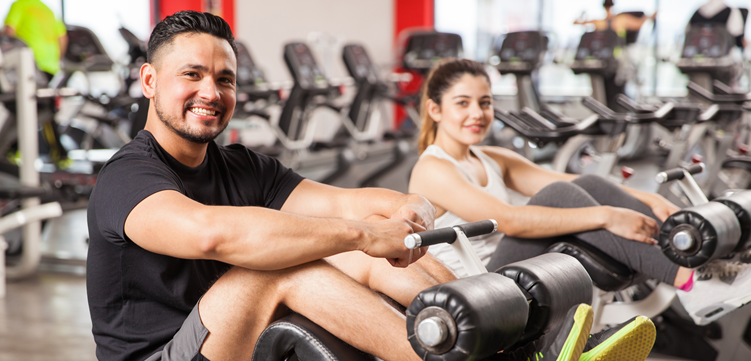 For most of us, January is a "reset" time when we reflect on the prior year, take stock of our health and wellness, and articulate goals for the New Year.
The YMCA has been a place for more than 150 years where New Yorkers come to achieve those goals and discover their best selves. Here are five behaviors research tells us can help you stick to and achieve your resolutions:
Set Attainable Goals — and Create a Plan
It's important to set a goal you can actually achieve — lose 10 pounds, smoke five less cigarettes a day, save $100 per month. But it's equally important to create a detailed plan on how you'll achieve those goals. Breaking them down into smaller, more achievable steps will make it seem less daunting. Because taking the stairs instead of the elevator, or replacing chips at lunch with an apple, sound much more doable than just "lose 10 pounds," right? YMCA staff can help you determine your goals and come up with a plan to achieve them!
 
Be Realistic — and Prepare Mentally
When setting a new goal, be prepared for the inevitable changes that arise. For example, if you want to exercise an hour a day, keep in mind that is one hour less you can spend relaxing at home or going out with friends. This mental preparation is an important step. Also be prepared for setbacks and be open to change. Big change doesn't happen overnight, so don't get discouraged by hiccups — reassess and keep at it. 
 
Find Someone to Hold you Accountable
Emotional support is a key factor in helping people stick to their goals. Studies show exercising with friends actually increases how much we exercise. So, find a workout buddy at the Y who will push you harder during workouts. Receiving support from friends and family is also important. They're the people who can gently remind you of your goals, push you off the couch, and keep supporting you along the way. Talk to the Y about working with a personal trainer to help hold you accountable!
 
Track Your Progress
Studies show tracking your progress, whether it's what you eat or how much you exercise, makes you more likely to achieve your goals. And technology provides plenty of ways to keep track. But it's important to make the numbers realistic, since the measurements will serve as motivation as you reflect on where you started and where you are. And make sure to stay objective. A bad day isn't in the end of the world — track it and use it as motivation going forward!
 
Emphasize the Positive
So many New Year's resolutions are about removing something from your life — cutting back on sweets or losing weight. Try making a resolution that focuses on adding more positives in your life — simple things like spending more time with family, being of service to other people and volunteering, or expressing more gratitude on a daily basis. All of these positive actions can go a long way, and can help make just the slightest difference in your community. Talk to YMCA staff about how you can help us strengthen your community! 
 
###
For more information about YMCA programs and how you can get involved, contact your YMCA branch. And share your goal for 2018 with us by using #MyYGoals on social media! Be sure to tag us on Facebook, Twitter, and Instagram at @ymcanyc.
About New York City's YMCA
New York City's YMCA is here for all New Yorkers — to empower youth, improve health, and strengthen community. Founded in 1852, today the Y serves a diverse population of more than half a million New Yorkers who learn, grow, and thrive through programs and services at our 24 branches. Community is the cornerstone of the Y. Together, we connect active, engaged New Yorkers to build stronger communities. Follow us on Facebook, Twitter, and Instagram at @ymcanyc.