Y Insights is a new virtual experience created for the YMCA of Greater New York's community of dedicated supporters to engage leading minds on urgent and relevant issues that impact New Yorkers.
Y Insights virtual gatherings are invitation only. To learn more, please contact donorrelations@ymcanyc.org.
Past Events
Dan Doctoroff
CEO, Sidewalk Labs
Former Deputy Mayor for Economic Development and Rebuilding, NYC Bloomberg Administration
Dan Doctoroff and YMCA CEO Sharon Greenberger will discuss an agenda for the future of NYC – and what the city and the next mayor should prioritize as we continue on the path toward recovery.
Monday, November 9, 8:00 AM
---
Dr. Wayne Riley
President, SUNY Downstate Health Sciences University
Board Chair, New York Academy of Medicine
Dr. Riley and Sharon will discuss personal health during the pandemic, the disproportionate impact of COVID-19 on communities of color, and the YMCA of Greater New York's role in community health outcomes going forward amidst the calls for greater racial justice and equity.
Tuesday, December 1, 8:30 AM
---
About Our Speakers
DANIEL L. DOCTORFF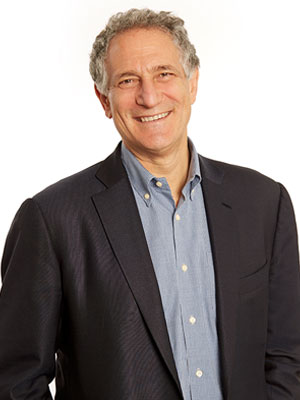 Daniel L. Doctoroff is Chairman and CEO of Sidewalk Labs, Alphabet's pioneering urban innovation company that provides products and services that integrate smart design with cutting edge technology to radically improve urban life.
From 2008 to 2014, Dan was President and Chief Executive Officer of Bloomberg L.P., the leading provider of news and information to the global financial community. Prior to joining Bloomberg L.P., Dan served as Deputy Mayor for Economic Development and Rebuilding for the City of New York. With Mayor Bloomberg, he led the city's dramatic economic resurgence after 9/11, spearheading the effort to reverse New York's fiscal crisis through a comprehensive five-borough economic development strategy, and oversaw the creation of the pathbreaking sustainability plan PlaNYC.
Before joining the Bloomberg Administration, Dan was Managing Partner of the private equity investment firm Oak Hill Capital Partners, where he founded NYC2012, to spearhead efforts to bring the Olympic Games to NYC.
Dan serves on the Boards of the University of Chicago and Bloomberg Philanthropies. He is the founder of Target ALS, focused on raising funds and collaboration to advance ALS research, and is a founder and chairman of the innovative new cultural institution, The Shed.
Dan is a graduate of Harvard College and The Law School at the University of Chicago.
DR. WAYNE J. RILEY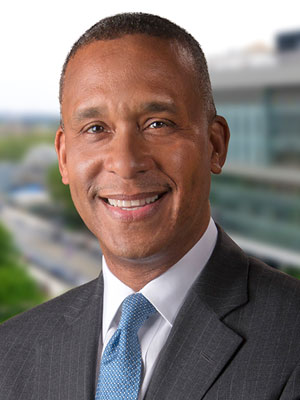 Wayne J. Riley, MD, MPH, MBA, MACP, is the President of the State University of New York (SUNY) Downstate Health Sciences University. A distinguished physician, internist, academician, clinician-educator, and administrator, the institution that Dr. Riley leads is the only academic medical center serving Brooklyn, New York one of the most diverse communities in the nation. Since his appointment, Dr. Riley has worked to achieve high levels of excellence across Downstate's multiple enterprises. He also holds the tenured rank of Professor of Medicine and of Health Policy & Management.Immediately prior to joining Downstate, Dr. Riley served as Clinical Professor of Medicine and Adjunct Professor of Healthcare Management and Health Policy at the Vanderbilt University School of Medicine. From 2007 to 2013 he served with distinction as the 10th President and Chief Executive Officer of Meharry Medical College. He began his career at Baylor College of Medicine, where he rose to Vice President and Vice Dean for Health Affairs and Governmental Relations. During that time, he also served as Assistant Chief of the Medicine service at Ben Taub General Hospital, the safety net teaching hospital serving the indigent and uninsured of Harris County and Houston, Texas. Prior to pursuing a career in medicine, he served in three capacities in the Office of the Mayor, City of New Orleans.
Dr. Riley is a Commissioner of the U.S. Medicare Payment Advisory Commission (MedPAC), President Emeritus and a Master of the American College of Physicians, an elected member of the National Academy of Medicine of the National Academy of Sciences, Secretary and member of the Board of Directors of the Arnold P. Gold Foundation, President-Elect & Secretary-Treasurer of the Society of Medical Administrators, a member of the American Clinical and Climatological Association, and a Fellow and member of the Board of Directors of the New York Academy of Medicine. He is the recipient of numerous awards and honors, including election to Alpha Omega Alpha Honor Medical Society, the Arnold P. Gold Medical Humanism Honor Society, and the Delta Omega Public Health Honor Society. He was awarded the SUNY Downstate Ailanthus Award for Outstanding Public Health Leadership and holds honorary degrees from SUNY Downstate, Tuskegee University, and Mount Saint Joseph University.
Dr. Riley earned his medical degree from the Morehouse School of Medicine. He also holds a bachelor's degree in Anthropology with a concentration in Medical Anthropology from Yale University, a MPH degree in health systems management from Tulane University School of Public Health and Tropical Medicine, and a MBA from Rice University's Jesse H. Jones Graduate School of Business.