Teens and adults can progress through six stages of classes as they learn to swim, work to refine strokes, and advance their water skills.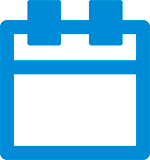 The next eight-week session of classes begins the week of July 1, 2019. Registration opens for YMCA members on June 15, and for community members on June 22.
Become a Lifeguard
Looking for a great summer job or career? The YMCA offers lifeguarding classes and hires qualified lifeguard in all five boroughs.
Contact Us
Questions about swimming at the Y? Our branch aquatics directors are here to help you.