Our classes for kids little to big include theater, sports, visual arts and dance, Spanish, preschool prep, and much more.
---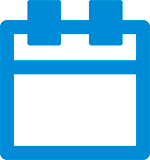 The Fall I mini-session, featuring four weeks of classes, is from October 19 - November 15, 2020
Member registration is open now. Registration for community members opens on October 11, 2020.
We plan to offer additional classes later this fall as part of our Fall II session, and we'll update with more details when they're available.
---
Ages 3-5
Give your child's world a splash of colorful creations! This class encourages creative expression and socialization activities include painting, drawing, collage, working various utensils and materials to challenge sensory experiences.
Ages 6-9
A fun clay class designed especially for this kids ages 6-9 years old. Young artists explore the entire clay process including making, glazing and the firing process. Projects include boxes, lanterns, wall reliefs, mugs and sculptures.
Sign up for the Community Arts mailing list to receive information on new program offerings, session and registration dates, and upcoming events. 
Ages 12-24 months, 12-36 months
Children burn off energy using props, movement games and songs. Children are welcome to explore the room, participate in circle time and discover themselves.