Flex your creative muscles and fine-tune your inner artist. We offer exciting dance, music, and theater arts classes with professional instructors who will inspire your creativity.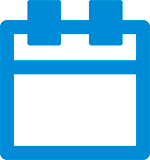 The next eight-week session of classes begins the week of July 1, 2019. Registration opens for YMCA members on June 15, and for community members on June 22.
ArtWorks
The ArtWorks Studio at the West Side YMCA has been servicing the Upper West Side community for over 35 years. The ArtWorks Studio has monthly exhibits in the two lobby display cases and an annual holiday crafts fair every December of work created in the ArtWorks Studio both by students, assistants and faculty members.
ArtWorks is a friendly, supportive visual arts studio with ample open time for you to practice as well as learn from others. We offer weekly classes in watercolor, drawing, beading, glass, ceramics including hand-building and throwing on the potter's wheel.
For more information, contact Kate Missett, ArtWorks Coordinator at 212-912-2638 or kmissett@ymcanyc.org.
Mosaic Mirror Workshop
In this workshop, participants will be guided to explore the many possibilities in producing a one of a kind original piece of art, while using a variety of different objects. No previous experience is necessary to participate in this workshop. Everyone will go home with a lovely work of art ready to display.
Instructor: Carolina Encalada
Saturday 1-5 PM
June 15 & 22 | $150
Materials Fee: $50
Experiment with Surface
In this three day workshop you will focus on different approaches to creating unique and lively surfaces on clay. Working primarily on leather hard tiles you will learn a wide variety of decorative techniques and how to develop a personal color palette. Open to all levels and approaches to clay. Not required, but you are welcome to bring leather hard forms to the workshop.
Instructor: Adero Willard
Friday - Sunday 10 AM-5 PM
July 19-21 | $235
Drawing and Watercolor
Beginning/Intermediate
Introduction to the basic techniques of drawing and watercolor. Our subjects will be still lifes, art reproductions, and photos. Supplies will be provided for the first class. Enjoy developing your rendering skills in a supportive environment.

Instructor: Nan Carey
Saturdays 10:30 AM-1 PM
 
Watercolor
Beginning/Intermediate
This class is for playing with watercolor techniques with an emphasis on finding and developing your own personal style. Frequent subject materials include still life set ups and photos, but students are also encouraged to bring in personal projects. Beginners and those with experience are all welcome.

Instructor: Bonnie Steinsnyder
Tuesdays 10 AM-12:30 PM or 1-3:30 PM
Beaded Jewlery
This six weeks workshop is for beginners as well as those with some beading experience. Participants learn square stitch, brich stitch, right angle weave, and others. Supplies will be available for purchase in the first class. Multi-level class, no experience necessary.
Instructor: Carole Horn
Thursdays 1-3:30 PM

Stained Glass
Learn to create beautiful glass objects using this ancient craft. Students learn to create patterns, cut foil, and solder stained glass into a variety of useful and sculptural forms that include candle holders, night lights, mirrors, and light catchers.  Ample individual assistance enables each person to pursue his/her individual projects.
Instructor: Laurie Gregg
Wednesdays 1-4 PM
Texture and Clay
In this class, we concentrate on all construction techniques for making vessels, sculptures, wall pieces, and tiles. Glazing and painterly surface techniques are explored to enhance and embellish forms. Personal projects are encouraged; one-on-one help will be given in addition to class demonstrations. All levels welcome.
Instructor: Andrew Robinson
Wednesdays 11 AM-1:30 PM
Paper Clay
In this class, we concentrate on all construction techniques for making vessels and sculptures utilizing paper clay.  Personal projects are encouraged; one-on-one help will be given in addition to class demonstrations. All levels welcome.
Instructor: Lisa Chicoyne
Tuesdays 2:30-5 PM

Sources of Inspiration
Intermediate/Advanced
In this intermediate-level handbuilding class, students pursue their own handbuilding projects with occasional class assignments and demonstrations. Instructor critiques, slides, readings, films, and field trips are also included. Must be skilled in working with clay.
Instructor: Kate Missett
Mondays 12:30-3 PM

Register for Classes
Explorations With Clay
Beginning/Intermediate Wheel
Push your work forward by exploring functional forms in series. We will also work on altering forms and finish up with decorative and glaze techniques. Beginners are welcome.
Instructor: Nanette Ronner
Saturdays 10:30 AM-1 PM

Zen of Pottery
Beginning/Intermediate
Investigate how the activity of making pottery can be a wonderful vehicle for quieting the mind. Working with clay can help us be more present and focused in the moment. In this class, we develop skills of working on the wheel while cultivating the practice of mindfulness.
Instructor: Julie Terestman
Mondays 7-9:30 PM

Mugs and More
Beginning/Intermediate
In this class, students learn basic skills to create lidded jars, oval planters, vases, and other intermediate forms. Beginners develop proficiency on the wheel and learn about our studio glazes.
Instructor: Janet Belden
Wednesdays 6:30-9 PM

Wheel
Beginning/Intermediate
Beginners learn the basic skills of throwing on the potter's wheel and glazing techniques. Intermediate students work on individual projects to further develop their skills and unique personal expression. Demos and critiques are given regularly.  

Instructor: Outi Putkonen
Mondays 11 AM-1:30 PM
Tuesdays 6:30-9 PM
Wheel
Intermediate 
This class focuses on developing sensitivity to the various internal relationships and subtleties of the vessel form. Weekly demos encourage expanding into new forms and personal expression on the wheel. Students also work on individual projects to further develop their skills.
Instructor: Dave Gibson
Wednesdays 10 AM-12:30 PM

Wheel
Intermediate/Advanced
This class explores advanced wheel techniques and the refinement of forms. Exploring combinations of studio glazes to create specialized effects. Previous throwing experience is necessary.
Instructor: Outi Putkonen
Tuesdays 10:30 AM-1 PM

The Next Step
Intermediate/Advanced Wheel
Now that you know how to throw, let's get serious about decorating and glazing. This class features a variety of decorative techniques including latex resist, layering of glazes, and terra sigillata. Throwing demos included.
Instructor: Nanette Ronner
Thursdays 6-9:30 PM
Open studio time is available for class participants whenever there are no classes scheduled. Participants are asked to vacate the studios half an hour before classes begin. For information or questions, call ArtWorks at 212-912-2638.
FAQ - Materials, Firing, Lockers
Jewelry
You will be expected to buy beads and needles during the first meeting of the beading class from a selection provided by the teacher.
Ceramics
For ceramics classes, there is a firing fee charge of 4 cents per cubic inch that includes both the bisque and the glaze firing. This includes the cost of clay and glazes, and is only charged when a piece is successfully completed and ready to go into a kiln.
Painting and Glass
For classes such as watercolor, Chinese brush painting, and stained glass, the teachers may suggest that you purchase additional supplies as the class develops. All the class requirements are different so please call or email the office below in order to inquire about specific class costs.
Artworks Lockers
We have lockers available for storage of your tools, available only while registered in an Artworks class. Lockers cost $12 per session to rent. 
Theater Arts
The West Side YMCA Community Arts Department has a long history of nurturing artists of all ages, backgrounds, and abilities. We offer adult theater and vocal music programming designed to be accessible and beneficial to all levels in a warm and friendly environment. 
For more information, contact Cassandra Richards, Community Arts Director at 212-912-2635 or crichards@ymcanyc.org.
Adults 55+
A great class for theater enthusiasts to learn, explore, and experience dynamic new plays. Each week, the class reads a contemporary play cold from start to finish, developing character spontaneously. With the instructor's creative guidance, students learn to accumulate circumstances and make creative choices about character. At the conclusion of the cold reading, the class has a thoughtful discussion of the play, its cultural context, impact, and themes. No prior theater experience required. Maximum enrollment is 12 students.

Instructor: Cynthia Mace
Tuesdays 1-4 PM
Session 194 | July 9 -  August 20 (7 sessions)
Session 195 | September 10 - October 22 (7 sessions)
Session 196 | November 5 - December 10 (6 sessions)
Enjoy singing in the shower? Looking for a place to practice new material for professional singing? For the novice or seasoned performer, Singers Forum is a friendly and supportive environment for anyone who loves to sing. Classes include group songs and warm-ups as well as individual vocal coaching. Instructor, John Prestianni, has been a vocal coach and an accompanist in NYC for 2 decades. Developing confidence is the most essential part of a singers' success. Singers Forum is a low pressure and fun way to find this confidence and a unique opportunity to be a part of a new YMCA Community of Singers.

Instructor: John T. Prestianni
Wednesdays 5:30-7:30 PM
Session 194 | July 10 -  August 7 (6 sessions)
Session 195 | September 4 - October 23 (8 sessions)
Session 196 | October 30 - December 18 (8 sessions)
The Writer's Voice
Founded in 1981, the West Side YMCA Writer's Voice is one of New York City's longest-running and well respected creative writing programs. Each class offers writers a great opportunity to generate new or hone existing material with the support of our faculty and writing peers.The Writer's Voice offers classes in Memoir, Fiction, Storytelling, Playwriting, Screenwriting, and Comedy. 
For more information, contact Cassandra Richards, Community Arts Director at 212-912-2635 or crichards@ymcanyc.org.
Questions?
We're here for you. Contact our team today!