Our classes for babies, toddlers, and school-aged kids include dance, yoga, visual arts, and much more.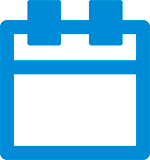 The next eight-week session of classes begins the week of September 3, 2019. Registration opens for YMCA members on August 17, and for community members on August 24.
Grown Up and Me Classes
Children six months to four-years-old participate in gym, art and music classes. Classes are designed for adults to assist children in exploring art, music and developing muscle coordination. The best part is you can be there to enjoy your little one laugh, tumble and fall while we provide an enriching setting for them to grow! 
Smart Brain International (Ages 5-11)
Smart Brain is presenting an academic enrichment program, led by state-certified teachers. The program focuses on improving students' test scores for the NYS math and ELA exams by providing math and ELA enrichment, test prep for all grades, and instilling the confidence of learning in every student.