From parent and child classes to free family nights, the Y offers programs that brings the family together.
---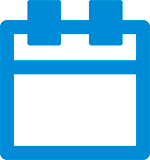 Spring Programming is from February 27-April 30!
Member registration opens Saturday, February 11 and community registration opens Saturday, February 18. Session availability varies by branch location. Explore your branch offerings today and Join the Y today for early access and discounts!
---
PARENT & CHILD CLASSES
Y Musical Jamboree
Ages 1-5 years
Our Y Musical Jamboree play and music class is designed for your child to build creativity, confidence and lifelong friendships. This program is specifically designed to help young children learn and develop as they play. Our Musical Jamboree also will help parents learn how to encourage their child's development while enjoying the simple pleasure of playing together.
Free for Y family members, registration required.
Community: $103 for eight classes
Born to Move
Ages 1-5 years
Toddlers with parent/caregiver will have fun while introducing little ones to popular nursery rhymes through songs, stories and theme-related activities.
Free for Y family members, registration required.
Community: $184 for eight classes
Visit the Member Service Desk to register.
Preschool Prep: Let's Get Ready
Ages 18-30 months
This social class gives you and your child special time together to nurture his/her social development. Your child will become familiar with the classroom atmosphere and be better prepared to eventually attend classes independently.
Swim Lessons
Ages 6 months-5 years
Accompanied by a parent, infants and toddlers learn to be comfortable in the water and develop swim readiness. Parents learn about water safety and drowning prevention.
---
FAMILY TIME
Family Swim
All ages
Swimming is a great way to be healthy and bond as a family. Check our pool schedules online to find a time that works for you and your family.
Family Gym
All ages
Grab a basketball and have fun with the kids during our open gym hours for families. Check our gym schedules online to find a time that works for you.
Fitness Classes
Ages 12+
We build strong families through fitness. Kids ages 12 and older are welcome to join our free group fitness classes with parental consent or parental participation.