We're so excited to welcome you back to dance classes, instructional sports, and more. 
Your health and well-being is the YMCA's number one priority. We're taking precautions to make sure you feel comfortable and cared for in our programs and classes. Learn more >
---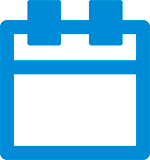 The Fall I mini-session, featuring four weeks of classes, is from October 19 - November 15, 2020
Member registration is open now. Registration for community members opens on October 11, 2020.
We plan to offer additional classes later this fall as part of our Fall II session, and we'll update with more details when they're available.
---
Instructional Sports & Dance
Build, Build, Build, Ages 3-4
Each week students have the opportunity to build their own creations using their imagination. Students will build 3-D sculptures, robots, cars, castles, planes and more!
Virtual Collage/Mixed Media, Adults
This workshop will explore the art of collage and its many materials, techniques, and approaches and possibilities for personal expression. Students will cut, tear, and glue a variety of found and painted papers to larger paper and work with media such as water based paint, pencils, and charcoal. They will experiment with color, shape, texture and line to layer compositions and organize images and ideas. Some projects will include three dimensional formats such as assemblage and artists' books and visits, when possible, with local artists who use paper. Reflection and dialogue will be an ongoing part of the workshop. All levels of experience are welcome. Students bring their own supplies and will receive a list of materials and small tools.