We're so excited to welcome you back to swim lessons, instructional sports, and more. 
Your health and well-being is the YMCA's number one priority. We're taking precautions to make sure you feel comfortable and cared for in our programs and classes. Learn more >
---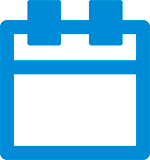 The Fall I mini-session, featuring four weeks of classes, is from October 19 - November 15, 2020
Member registration is open now. Registration for community members opens on October 11, 2020.
We plan to offer additional classes later this fall as part of our Fall II session, and we'll update with more details when they're available.
---
Instructional Sports & Dance
Introduction to classical ballet. This class can improve posture, flexibility, balance, motor skills and rhythm for your little ones. Ballet is also the foundation for other types of dance, such as hip hop, jazz and modern dance.
Young kids will learn and master the basics of passing, dribbling and shooting and practice your offense and defense in fun drills and games.
Tennis Levels 1-2, Ages 3-8
Young kids learn to play with kid-sized racquets, slower and lower-bouncing balls, and older students are taught fundamental and advanced techniques of groundstroke, volley, and overhead strokes.