Our classes for kids of all ages and teens include dance, sports such as tennis and basketball, cartooning, music lessons, and much more.
---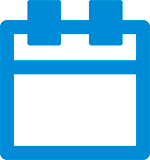 Fall Programming is from November 1st - December 26th!
Member registration opens October 16th and community registration opens October 23rd!  
Session availability varies by branch location. Explore your branch offerings today and Join the Y today for early access and discounts!
---
Baby Ballet
Ages 3-5 years
This class gives young children a basic introduction to classical ballet. It includes preparatory exercises to develop coordination. It will also allow participants to experience classical music, increase their sense of balance, and improve their reflexes. Children must come prepared with ballet slippers. Recitals are held at the end of the session.
---
Beginner Ballet 
Ages 6-8 years
This complete classical ballet class will include barre exercises, center technique, adagio, and basic turns. Children will be introduced to classical music as they learn about controlling their movements and improving posture and flexibility. Children must come prepared with appropriate ballet slippers.
Ages 6-10 years
Learn the basic way to use your body in ways that encourage many different stylistic techniques. A high energy course highlighting the basics of hip hop and funk with basic moves linked together into a progressive routine taught to a compilation of popular hip hop and R&B music.
Ages 6-11 years
This class is a combination of jazz, classical ballet and contemporary styles. Modern dance can be upbeat and funky or lyrical and expansive.
Ages 3-5
Parents and participants explore colors, and shapes, using different formats such as finger painting and other creative projects together. Students will explore different ways of bringing their ideas to life.
Ages 7-12
Participants explore diverse cultures using various art forms, including: collage, paint, sculpture and more. Students explore different ways of bringing their ideas to life.
Ages 7-12 years
Participants learn how to tell a story through a combination of words and pictures, practice drawing skills, and examine a variety of techniques used by famous cartoonists. Learn how to create cartoons and comic strips like the pros.
Ages 6-12
Learn, explore and grow. Discover your inner scientist as we explore science in activities and experiments. Ask questions, make predictions, seek answers, use your senses and have fun! Please note: class needs a minimum of 5 participants to operate.
Ages 6-12
A delicious class where participants learn to peel, chop, mash, grind, beat, measure, and season then taste the results of their efforts. Families will create a cookbook full of healthy recipes and snacks to take home at the end of the session.
Individual music lessons are available for all experience levels and ages at the Cross Island YMCA. Beginners are welcome! Lessons are available for: 
Violin
Acoustic or Electric Guitar
Acoustic or Electric Bass Guitar
Piano
Flute
Drums
Double Bass
Voice
Classes are 30 minutes each. Double sessions can be booked. Piano is available for student use. Please provide your own instrument. Students will receive a list of books and other materials (not included in cost) that will be needed for lessons. There is a 24 hour cancelation in order not to forfeit the class. Recitals are held in December.
Fess for eight 30 minute sessions:
Y Member: $220
Community: $292
Contact Alan George at 718-551-9336 or algeorge@ymcanyc.org for more information or to schedule your lesson today!