Our classes for babies, toddlers, school-aged kids, and teens include basketball and cheerleading, soccer and gymnastics, plus dance, theater, cooking, visual arts, reading, and much more.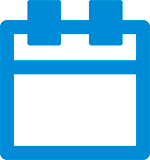 The next eight-week session of classes begins the week of October 28, 2019. Registration opens for YMCA members on October 12, and for community members on October 19.
Ages 5-12
In this fun-filled dance class, we offer a variety of styles to help participants learn the art of hip hop dance.
Ages 3-5
Healthy and yummy recipes are introduced as children prepare and enjoy different foods while learning about measuring, counting, sharing and more. A class recipe book will be given out at the end of 8 weeks 
Cooking with Ms. Antonietta
Ages 4-6
Exploring the country of Italy through cooking and vocabulary development. Children will learn about Italian culture by cooking, learning basic terms and reading culture stories, poems and books on Italy.
Ages 7-17 years
Your child will learn decision making, planning skills and confidence as they create a hot cooked meal using fresh ingredients. Incorporating cleanliness in the kitchen, cutting skills, as well as how to wash meats and vegetables, set the table, and serve a meal in proper portions-this class is sure to be a hit! At the end of the 8-week session, participants will receive a recipe book reflecting what they have learned. 
Art A La Carte with Ms. Allison
Ages 4-6 years
Budding artists develop individual artistic expressions through a variety of media including watercolors, book making, clay, pastels and free-expression.
Art A La Carte
Ages 6-17
Each week, participants explore the fundamentals of drawing, painting and shading through this all-in-one art class. Best of all - your child's artwork will be displayed on our YMCA Art Gallery wall. 
Ages 9-12
In this art class, participants bring together several types of mediums, techniques, and methods to create a wholly unique art form. Best of all - your child's artwork will be displayed on our YMCA Art Gallery wall. 
Ages 6-17
Young artists will develop their individual artistic expressions by getting their hands dirty and learning the art of Paper Mache! No experience is needed and participants will get to take home their fun creations at the end of the session.