Our classes for babies, toddlers, school-aged kids, and teens include basketball and cheerleading, soccer and gymnastics, plus dance, theater, cooking, visual arts, reading, and much more.
---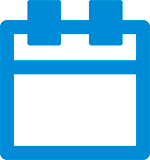 Fall Programming is from November 1st - December 26th!
Member registration opens October 16th and community registration opens October 23rd!  
Session availability varies by branch location. Explore your branch offerings today and Join the Y today for early access and discounts!
---
Ages 5-7, 8-12
Youth basketball is tailored for both boys and girls to learn the fundamentals of basketball. In this class, players will sharpen their skills, make new friends, and have some fun!
Ages 7-9, 10-13, 14-17
Learn the art of physical chess with this Olympic sport! Fencing is a fun and safe workout that will challenge your body and mind. Best of all, this class is supervised by our very own Susan Monardo, a USFCA certified coach.
Tumbling
Ages 5-12
Led by our gymnastics specialists, this tumbling class is designed to introduce your child to the basics of tumbling, rolling and jumping movements. 
Ages 5-7, 8-12
Youth Soccer is tailored for both boys and girls to learn the fundamentals of soccer. Through warm-ups and drills, children will kick it up to develop and improve their soccer skills.
Tae Kwon Do
Ages 4-5, 5-12
A Korean martial art similar to karate, Tae Kwon Do emphasizes kicking, striking and blocking as applied to the art of self-defense. As children are introduced to this traditional training style, they will explore self-defense, physical fitness and stress relief as well as gain increased confidence, mental focus and heightened self-awareness. All participants are required to wear a uniform (sold separately) during class and have fun!
Ages 5-14
Young kids learn to play with kid-sized racquets, slower and lower-bouncing balls, and older students are taught fundamental and advanced techniques of groundstroke, volley, and overhead strokes.
Ages 5-12
Sponsored by the New York Road Runners, this FREE class gives children the opportunity to practice their running skills, release energy, improve fitness, and strive for individual goals. Best part of all — children receive rewards for reaching mileage milestones!
Stop by the Membership Desk to register.
Ages 5-12
In this fun-filled dance class, we offer a variety of styles to help participants learn the art of hip hop dance.
Tap & Ballet
Ages 5-12
Students learn the basics of ballet and tap and express themselves through music and movement.
Ages 3-5 years
Give your child a first step into STEM studies. Grab a test tube, learn coding, structural planning, and number problems. Activities to engage problem solving and spark the imagination using science experiments, coding games, building bridges, structures, and math activities.
Ages 4-6 years
Want in on the Lego Robotics Fun? In this intro to robotics class, children will use Legos and their imaginations to create free forms and structures.
Ages 5-12 years
Turn your children into Mad Scientists with this fun, interactive, learning experience filled with projects to make, build and explode! 
Stop by the Membership Desk to register.
Ages 7-14 years
Working with the Lego® Education Store, your children will be putting together all types of cool and educational robotics projects. Robotics is a great way to introduce your child to the concept of STEM (Science, Technology, Engineering and Math), which is very popular today in the field of education. Your kids will be learning all about engineering and technology in the best environment possible, in a setting that feels like play. 
Reading, Math, Writing Tutoring: Kindergarten – 5th Grade
Taught by certified staff, tutoring in Reading, Math, & Writing consists of small group homework help, as well as 20-30 minutes of resources and worksheets targeting your child's needs.
An initial survey will be completed by the parent, as well as an initial assessment in the subject area to best help your child strengthen their skills.
All tutoring sessions meet in the Kid Zone.