Our classes for babies, toddlers, school-aged kids, and teens include dance, tennis, basketball, track, and much more.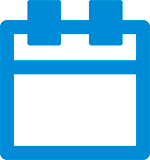 The next eight-week session of classes begins the week of February 24. Registration opens for YMCA members on February 8, and for community members on February 15.
Basketball Skills & Drills
Ages 5-7, 8-12, 13-15
Learn and master the basics of passing, dribbling and shooting and practice your offense and defense in fun scrimmages.
Youth Basketball League
Ages 7-9, 10-13, 14-16
Ages 6 months +
The Y has swim lessons for all ages and stages. Find a class that's right for you.
Ages 5-8, 9-12
Young kids learn to play with kid-sized racquets, slower and lower-bouncing balls, and older students are taught fundamental and advanced techniques of groundstroke, volley, and overhead strokes.
Seido Karate
Ages 5-8
Learn basic punches, strikes, blocks and kicks while gaining focus, strength and coordination. Please note that uniforms are an additional cost.
Advanced Seido Karate
Ages 9-15
Our progressive karate program teaches physical education, self-defense, and meditation. Please note that uniforms are an additional cost.
C.A.T.C.H.
Ages 5-12
Coordinated approach to child health-inclusive games for all levels of play that keeps kids moving while having fun.
FREE
Ages 5-8, 9-12
This is a great class for kids who like to move. Your child will learn the basics of running and racing during this class which takes place on our indoor track.
Ages 5-8: Tuesdays, 6:15-7:15 PM
Ages 9-12: Thursdays, 6:15-7:15 PM
FREE
Ages 5-12
Classes will include breath work, warm ups, Asanas, Sun Salutation flows, fun yoga games and more. Students will be encouraged to use their imaginations in addition to balancing skills, strength, flexibility, coordination and endurance.
Saturdays, 12-12:45 PM
Swim Lessons
Ages 6 months-5 years
Accompanied by a parent, infants and toddlers learn to be comfortable in the water and develop swim readiness. Parents learn about water safety and drowning prevention.
Parent and Me Yoga
Ages 6-18 months
Great way to bond with your child, while gaining strength and vitality. Connect and build relationships with other new parents while bonding with your little one!
Family time programs are free for Y members
Family Recreational Swim
Supervised recreational swim for families promises to be a terrific time. An adult YMCA member must accompany children to swim time. Swim caps are required at all times. Children 8 and under must be within arms reach of an adult (18 years and older) in the water.
Child's Play
Ages 9 months-4 years
Let your child enjoy free spirited and imaginative play in our child's play area. They can climb, crawl and play. All children must be accompanied by an adult.
Thursdays and Sundays, 11:15 AM-12 PM
Reading & Rhythm
Ages 4 months-4 years
Stimulates imagination, emotional growth and introduces toddlers to concepts like colors, letters and shapes. This is a class for grown ups and little ones to read and move. All children must be accompanied by an adult.
Fridays, 11:15 AM-12 PM
Family Game Room/Computer Lab
Ages 7-17
The computer lab is a supervised room with computers for use as well as ping pong, board games and cards games. All children must be accompanied by an adult.
Monday-Fridays, 6-9 PM
Saturday and Sundays, 10-5 PM