Our classes for babies, toddlers, school-aged kids, and teens include dance, tennis, basketball, track, and much more.
---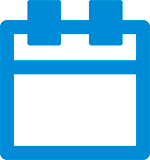 Fall Programming is from November 1st - December 26th!
Member registration opens October 16th and community registration opens October 23rd!  
Session availability varies by branch location. Explore your branch offerings today and Join the Y today for early access and discounts!
---
Basketball Skills & Drills
Ages 5-7, 8-12, 13-15
Learn and master the basics of passing, dribbling and shooting and practice your offense and defense in fun scrimmages.
Youth Basketball League
Ages 7-9, 10-13, 14-16
Ages 6 months +
The Y has swim lessons for all ages and stages. Find a class that's right for you.
Ages 5-8, 9-12
Young kids learn to play with kid-sized racquets, slower and lower-bouncing balls, and older students are taught fundamental and advanced techniques of groundstroke, volley, and overhead strokes.
Seido Karate
Ages 5-8
Learn basic punches, strikes, blocks and kicks while gaining focus, strength and coordination. Please note that uniforms are an additional cost.
Advanced Seido Karate
Ages 9-15
Our progressive karate program teaches physical education, self-defense, and meditation. Please note that uniforms are an additional cost.
C.A.T.C.H.
Ages 5-12
Coordinated approach to child health-inclusive games for all levels of play that keeps kids moving while having fun.
FREE
Ages 5-8, 9-12
This is a great class for kids who like to move. Your child will learn the basics of running and racing during this class which takes place on our indoor track.
Ages 5-8: Tuesdays, 6:15-7:15 PM
Ages 9-12: Thursdays, 6:15-7:15 PM
FREE
Ages 5-12
Classes will include breath work, warm ups, Asanas, Sun Salutation flows, fun yoga games and more. Students will be encouraged to use their imaginations in addition to balancing skills, strength, flexibility, coordination and endurance.
Saturdays, 12-12:45 PM